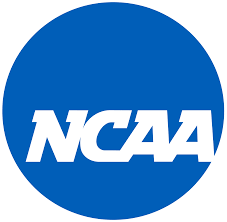 The Lady Cougars are going dancing for the fifth consecutive year.

Columbus State University received an at-large bid Sunday night and the seventh seeded Lady Cougars (19-9) take on second seeded Wingate University Friday in the NCAA Southeast Regional Tournament being played in Jefferson City, Tenn. — the home court of Carson-Newman University.
Tip-off times will be announced on Monday.
Carson-Newman, the sixth ranked women's team in Division II and the No. 1 seed in the Southeast Regional, are tournament hosts. The Eagles open with eighth seeded Anderson University. The University of North Georgia, the third-seed, plays sixth-seeded Barton College and fourth-seeded Lander University will take on fifth-seeded Limestone College.
Columbus State, North Georgia and Lander will be representing the Peach Belt Conference in post-season play this season. A year ago, PBC power Clayton State emerged as women's national champions in Division II.
The reigning Southeast Region champions, CSU is going to the big dance for the fifth straight year and 11th time overall. The Lady Cougars have won at least one game in the NCAA Tournament in each of the last three seasons.
Coach Anita Howard's Lady Cougars finished third in the Peach Belt Conference standings this season and reached the conference tournament semifinals before falling to Lander on Saturday night.
Eight regional tournaments, consisting of eight teams each, begin play on March 9 and continue through March 12. Regional champions then head to the Sanford Pentagon in Sioux Falls, South Dakota for the 2018 NCAA Division II Women's Elite Eight.
Quarterfinal play tips off on Monday, March 19 and concludes with the title game on Friday, March 23.