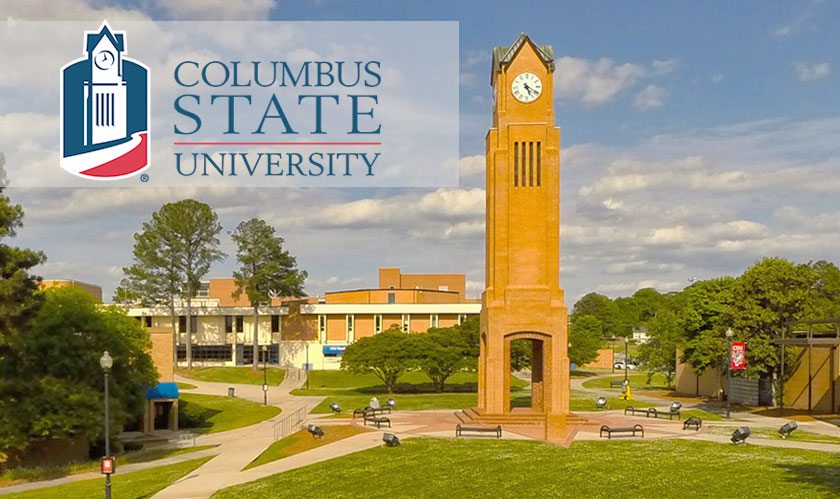 DAHLONEGA, Ga. – The third-seeded Columbus State University women's basketball team saw its run at a Peach Belt Conference Tournament championship end Saturday night with a 91-83 loss to second-seeded Lander University.

Machala Raymonville finished with 21 points and nine rebounds to lead the Lady Cougars.Tatiana Wayne added 18 points with Tatum Jarvis turning in 14.
"We knew Lander was going to pressure us throughout the game and we didn't do a very good job of taking care of the ball," head coach Anita Howard said.
Columbus State (19-9) came racing out of the gates, getting 3-pointers from Raymonville and Wayne on the first two possessions. Lander (24-6) battled back though, using an 8-0 run to take its first lead of the night at 14-12.
The Lady Cougars tied the game at 14 and 18 and a 3-pointer from Jarvis cut Lander's lead to 22-21 after the opening quarter.
With the game tied at 30 midway through the second, the Bearcats started to create some separation behind a 10-0 run. CSU got five of those points right back, but the Lady Cougars went to halftime trailing 44-37.
Lander threatened to run away in the third quarter, leading by double digits for nearly the entire 10 minutes. The Bearcats held a 68-54 advantage heading to the fourth. The game was all but over with Columbus State down 80-63 with less than four minutes to play. However, the Lady Cougars had a final push still in them.
Raymonville and Wayne connected on consecutive shots from beyond the arc to cut the margin to just eight with a minute to play. Lander knocked down two free throws, but Raymonville hit again from outside to make it a seven-point game.
The Bearcats continued to knock down free throws in the closing seconds to keep the Lady Cougars from getting within striking distance. CSU shot 46.4 percent (32-of-69) from the field on Saturday, but committed 28 turnovers in the loss.
Columbus State must now await its NCAA Tournament fate. The selection show is scheduled for 10 p.m. Sunday night. The Lady Cougars were sixth in the most recent Southeast Region rankings.