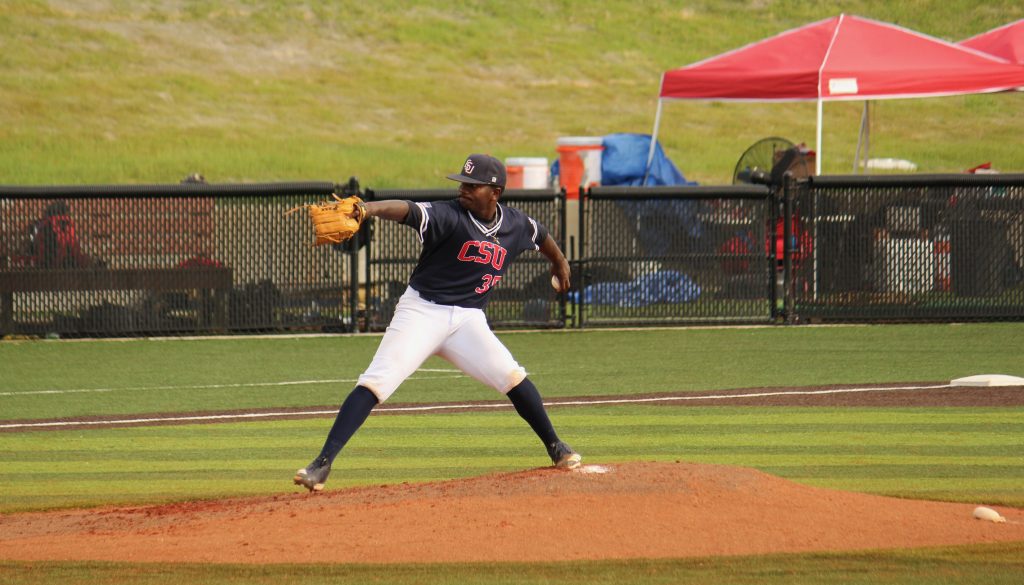 Left-handed pitcher Perez Knowles has inked a contract with the Cincinnati Reds organization, becoming the 56th player in the 48-year history of the Cougar baseball program to sign a professional contract.
He joins teammate Justin Evans who last week agreed to a contract with the Miami Marlins.
"Signing with the Reds is another huge milestone in my life," said Knowles said, a transfer from Troy University. "I'm grateful to the organization for giving me a chance at playing professional baseball."
As a junior, Knowles was primarily a relief pitcher. He jumped into the weekend rotation in his final season in a Cougar uniform, turning in a stellar senior campaign that helped Columbus State to a second-place finish in the NCAA Division II World Series.
He went 8-4 for the Cougars with a 3.44 earned run average. He struck out 128 batters in 117.2 innings and held opposing hitters to just a .232 batting average.
Knowles pitched some of his best baseball of the season during CSU's run to the national championship game. The southpaw threw 153 pitches in a complete-game victory over second-ranked North Greenville in the Southeast Regional. He then returned three days later to allow just one run in three innings of the region championship contest against No. 13 Belmont Abbey.
The 210 pound Bahamian lefty was dominant again at the World Series, recording seven shutout innings in a win over No. 22 UC San Diego and allowing just two earned runs in 5.2 innings in the national championship against 11th-ranked Augustana.
"Coming to Columbus State two years ago was not an easy decision, but Coach Appleton, Coach Collins and Coach Styers really helped make that decision easier," Knowles added. "They allowed me to be who I am and helped me become a better player and person to get me to this point in my life."
Knowles will begin his professional career later this summer with the Greeneville Reds of the Appalachian League.