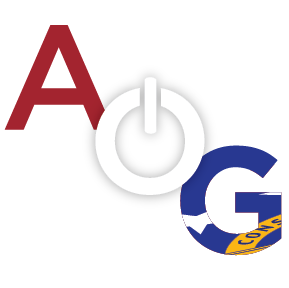 Is Bobby Howard the greatest high school coach in local sports history?
That question came to mind Wednesday as Bobby Baseball confirmed that he was stepping down at Central High School after two winning seasons. It made a lot of us pause to note the similarity of this decision with his sudden resignation at Columbus High in 2015. Fifty-four days later he popped up across the river in Phenix City.
This latest departure also brings to mind Howard's lengthy career, most of it spent collecting championship trophies. His resume is impressive — 12 state titles and nearly 900 victories. His staying power is unprecedented for his career spans three decades in four different dugouts, including a stint at Middle Georgia College. His walls are crowded with plaques and this December he will be inducted into yet another hall of fame. This time it is the National High School Baseball Coaches Association Hall of Fame.
But is he the best high school coach to pass through Columbus and Phenix City?
Local schools have been greatly blessed, whatever the season and whatever the culture. Coaches have won state titles in football, basketball, baseball, track and golf They have won before and after desegregation. They have won in public school settings and on private campuses where parents have to pay for their sons and daughters to play. They have won when there were fewer schools and when talent was diluted among many.
Old-timers who follow football throw out the names of Pop Austin (Columbus), Odis Spencer (Spencer) and Tommy Garrett (Central). Longtime basketball fans still talk about B.F. Register (Jordan), who won the state title in 1943, and followed that up with two straight second place finishes.
Larry Oswalt (Columbus) and John Jones (Carver) are the only other local coaches to win a state boy's title. Oswalt's team won it all in 1962 and 10 years later Jones and Carver defeated Savannah 51-51 to win the Class AAA championship.
After World War II came the irrepressible Bubba Ball, who coached three sports and coached them well. His basketball teams at Baker earned statewide acclaim in the 1950s after years of futility. After coaching at Gainesville Junior College, he came back and helped birth the athletic program at Shaw High School.
Following Ball, Dale Williams coached at Baker from 1966 to 1971 before leaving for Waycross High and Ware County High where he coached until 1995. He is still listed among the state's winningest football coaches with a lifetime record of 230-123-3.
Joe Sparks coached football and basketball at Columbus High and Brookstone as well as a stint in college football. Alvin "Pig" Davis coached football at Columbus High and his sons became placekicking legends at the University of Alabama. Sammy Howard led a state championship football team at Yazoo City, Mississippi before coming home to coach at Hardaway and Glenwood, where he built a program that is still winning. Out of coaching, he and Register were also elected mayor. Howard served his hometown of Phenix City and Register was mayor of Columbus from 1957 to 1959.
Grady Elmore and Dwight Jones had success at Hardaway. Chico Lynch established a winning tradition at Brookstone. Wallace Davis is remembered the college talent he produced in football at Carver and his gifts as a track coach at Hardaway and Carver. And at Central, Wayne Trawick coached 25 years before directing Glenwood for five more seasons. Trawick retired with a record of 285-139-11. His Red Devils won the state in 1993.
Howard "Buzz" Busby put Kendrick on the map by sharing the state championship in 1991. During his tenure with the Cherokees his physical battles with Baker and Coach Dan Ragle were epic. After Kendrick, Busby won an Alabama state title with Central of Tuscaloosa in 1995 and a second Georgia championship at Statesboro in 2001. His lifetime record in two states is 222-154-3.
But since 2000, the local sports scene has belonged to Sterling Hicks (Kendrick), Charles Flowers (Shaw) and Dell McGee (Carver). This trio has produced numerous college prospects, earned state championships and brought honor to the city of Columbus.
Hicks, a local basketball star in his own right and a standout at Columbus State University, has established a girl's basketball dynasty at Kendrick. His Cherokees have won two state titles and are annual post-season contenders.
At Shaw, Flowers coached state contenders in baseball and football. His battles with Bobby Howard's teams on the diamond will never be forgotten. Flowers coached the football Raiders from 1999 to 2005 and for most of that time his powerful teams were ranked in the Top 10 and vied for statewide honors. He won the state championship in 2000, defeating Busby's Statesboro team in the title game. His teams at Shaw won 10 or more games seven straight seasons.
McGee played under Busby at Kendrick then had a stellar career as a defensive back at Auburn. He played five years of professional football in the NFL and in the Arena League. He was an assistant coach at Greenville High School and was on the staff at Auburn before being named head coach at Carver in 2005. At the time, the Tigers had not had a winning record in nine years and in their 47-year history had never recorded a 10-win season.
McGee guided Carver to four straight state semi-finals and posted a 15-0 record in 2007 en route to the state title. His record at Carver was 88-19. From his hometown, he went to Georgia Southern as associate head coach and when Willie Fritz, went to Tulane, he was named interim coach. He directed the Eagles to their first-ever bowl victory over Bowling-Green and when Kirby Smart took over as head coach at Georgia, he hired McGee as his running backs coach.
Back to the original question, is Bobby Howard with his 12 state championships, his dominance in local high school baseball and his personal vault of awards, the best coach in the history of prep sports in Columbus and Phenix City?
He coached Frank Thomas and was present in Cooperstown when the Big Hurt joined the Major League Baseball Hall of Fame. Thomas cited his high school mentor in his acceptance speech — words that few coaches ever hear. He won nearly 900 games.
Critics talk about his ability to legally recruit talented players into the Columbus High magnet program and complain about his arrogance. Some criticize how he treated his players and claim Howard his coaching skills are over-rated. But no one can take away his record as a coach and teacher.
In the past I would have consulted the late Cecil Darby, the retired sports editor of the Columbus Ledger. Without a doubt, he saw more high school games than anyone. Darby died in 2016 so I will judge on my own.
As much as I respect and admire Bobby Howard as a coach, I can't say he is the all-time best. It is unwise to compare coaches in different sports who worked in different eras — especially ones I never saw in action. My instincts tell me to avoid calling anyone best.
Looking at the history books, I can't include Buzz Busby or Dale Williams for much of their greatness came away from Columbus and Phenix City. I was a huge fan of Dan Ragle (Baker) but his time here was short. Pig Davis was a colorful standout, but he never won a state title.
Neither did Joe Sparks or Wallace Davis. Register and Spencer competed in other eras and coaches like Oswalt and Jones had narrow moments of success.
So I pare the years down to a group of five. My selections were innovators as well as winners. They left behind legacies that will never fade away. In my eyes, they are the best of the best. In alphabetical order these are my five most important and influential high school coaches in the history of local sports:
Bubba Ball
Charles Flowers
Bobby Howard
Del McGee
Wayne Trawick
It was not a list that flowed. I searched my soul and consulted the record books. I also talked to some respected observers who were around local sports long before I came to town. But don't blame them. This is my list and I stand by each selection —unless one of you can change my mind.
If you want to tear apart my list, do it. Come up with your own five. Send your five best to me at hyatt31906@knology.net. Tell me why I'm wrong and why you're right. I'll share your list and we'll see what others think.