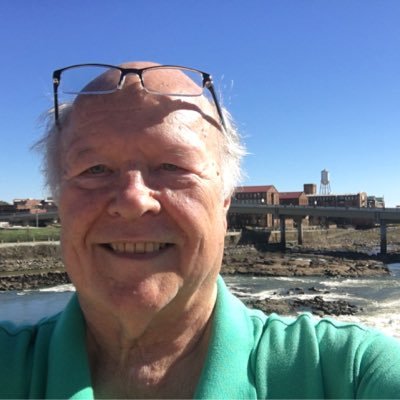 They were tall. They were talented. They were brothers. And for parts of three different decades, H.T. and Louise Mahaffey's four sons left their oversized footprints on the basketball programs at LaGrange High School and Clemson University

The legend was born in 1938 when H.T. and Louise moved to Troup County to take jobs at Callaway Mills. Their sons: Tom, Don, Randy and Richie, came along later and one by one they left their impact on a community better known for textiles than basketball.
And what an impact they would have.
The Mahaffeys lived at 504 Lincoln Street, a few hundred yards from the Dallas Street YMCA, funded by Callaway Mills. H.T. and Louise signed their boys up to play basketball at the YMCA in the "midget leagues." As the youngsters honed their skills, they moved on to the local junior high basketball teams.
The boys kept growing. They had a head start on the other guys in their neighborhood for H.T. was around 6-foot-5 himself. Eventually, his sons would stand between 6-foot-7 and 6-foot-9, in an era when most of their teammates were only 6-feet tall.
When Tom (the oldest of the Mahaffey boys) reached high school age, the head basketball coach at LaGrange High School was Al Mariotti, who later coached at LaGrange College. To this day, Tom says Mariotti was the greatest coach and mentor he has ever had. Tom played at LaGrange High School from 1955 to 1958. His younger brother Don was on the team as a freshman when Tom was a senior, but in those days, freshmen did not play varsity.
Mariotti had a well-earned reputation as a defensive genius and Tom and Don learned a lot from him. Tom said his most memorable game was the year they played Jordan High School of Columbus. All the talk leading up to that game was about Buzzy Collins — Jordan's 6-foot-9, 300-pound "giant."
The LaGrange coach came up with a brilliant defensive strategy where Tom and a teammate defended Buzzy Collins and LaGrange won the highly anticipated game by a score of 70-18, a stunning defeat for Jordan's basketball program.
For 10 years, from 1956 to 1965, a Mahaffey or two played basketball for LaGrange — a fact that opposing coaches from Troup to Muscogee came to dread. Many other talented athletes played for LaGrange with the Mahaffeys during that stretch. That list included Chris Brown, Monte Wallace, Joel White, Larry Howell, Gary Whitlock, Donald Doss, Jimmy Burson, Glenn Cowart, Jimbo Foster, Hawley Smith, Jimmy Smith, Pete Robinson and David Rholetter.
Teammate Pete Robinson described the Mahaffeys as "intense competitors, but good men." The four brothers towered over their opponents and the team saw many records fall as Region and State Championships rained down on LaGrange.
When Mariotti moved to LaGrange College as head coach in the fall of 1962, Dick Shrewsbury left Jordan High in Columbus to become the head coach in LaGrange. He inherited a team with the younger two Mahaffeys: Randy and Richie. It did not take Shrewsbury long to figure out that he had a great team, but he could only dream of taking them to the state title his first year.
Although Shrewsbury won the first state AAA basketball title in 1963, LaGrange had been in the state finals four of the five previous years under Mariotti. When the 1963 state championship game was over, Randy Mahaffey led all scorers with 23 points, Jimbo Foster had 10 and little brother Richie Mahaffey had 9 points. The title game viewed by an overflow crowd at Georgia Tech's Alexander Memorial Coliseum in Atlanta.
Randy Mahaffey was the tournament MVP for the second straight year. He scored 81 points and pulled down an astonishing 59 rebounds in the state tournament. Randy also led in scoring and rebounding in the 1962 state tournament playoffs.
After the 1963 championship game, Randy Mahaffey was named a high school All-American by Basketball Magazine. The LaGrange Daily News quoted opposing coaches in 1963 as saying that "this LaGrange team could be the best high school basketball team in the country."
Several preseason polls put the Grangers at fourth place in the south and they more than lived up to that lofty ranking. In the 1963 championship game, they defeated Cross Keys — a team from Atlanta that many favored to win the state title — by using a suffocating defense that held Cross Keys to only 42 points in the title game.
That championship game featured a long anticipated match-up between 6-foot-7 Randy Mahaffey and 6-foot-7 Harry Kitchens of Cross Keys. Randy led the title game in scoring and rebounding and Kitchens fouled out with 8 points.
Randy Mahaffey was also an All-State defensive end on the LaGrange football team. Several teammates said Randy "was the best defensive end I ever saw". Shrewsbury won another basketball state title in 1965 defeating Decatur High School when Richie Mahaffey was a senior.
Many college coaches lusted after the services of the Mahaffey boys, but they learned quickly that Clemson had an inside track after the eldest brother (Tom) signed with Clemson,  just like his father, H.T. Mahaffey had done many years before. All four Mahaffey boys eventually signed college basketball scholarships with Clemson, even though national powers were on their trail.
You might assume that the Clemson record for rebounding in a season, (520), was in danger when they were around. Well, all four Mahaffeys exceeded that original mark. The brothers pulled down an astonishing 2,580 rebounds between them and scored an impressive 4,277 points at Clemson.
After Clemson, Randy Mahaffey signed a pro basketball contract with the Los Angeles Lakers of the National Basketball Association, and later played  several years with the Kentucky Colonels, New York Nets and Carolina Cougars of the American Basketball Association. The left-handed Randy was an ABA All-Star.
Author Pat Conroy played basketball at The Citadel so he went up against Randy more than once. Conroy described the Tiger star in a style typical of his novels: "He had all the grace and speed of impalas and lions combined nicely with the strength of a water buffalo."
Of the four brothers, Randy was the more gifted ball player as indicated by their comparative stats. Big brother Donnie agreed with that assessment.
"Randy's motor was turned up a notch or two higher," Donnie said. "He could do things the rest of us couldn't."
After leaving Clemson, the brothers made their way back to Georgia. Tom, Randy and Richie's children — as you might expect, were tall.
A few years ago, Marist High School in Atlanta made it to the finals of the Georgia state basketball championship on the shoulders of two Mahaffey boys.
Several of Tom, Randy and Richie's sons signed college basketball scholarships. Several had daughters who also played high school basketball and soccer.
As businessmen, the Mahaffey boys founded Plymart in Decatur, Ga, after their basketball days were over and the business grew to 29 locations. The company closed in 2008, a victim of the recession. Today, Don lives in LaGrange, and is semi-retired. Tom is retired and living back in his hometown. Randy and Richie started PMC Building Materials and are still in business in Marietta, Ga.
Years have passed since this band of brothers dominated the backboards in high school and college hoops, but locals in both states still talk about the Mahaffey boys. Tom, Don, Randy and Richie will always be connected at the hip, for how many siblings follow the same paths with the same commitment they had as brothers, ball players and students.
And as long as the ball bounces around LaGrange or Clemson, folks will remember the Mahaffey boys.
(This column was adapted from a Facebook post in Vanishing West Georgia)