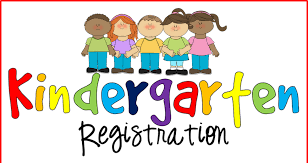 Get ready parents of incoming kindergartners. The Muscogee County School District is ready to register your children for the 2018-2019 school year.
Registration begins on Thursday March 1 and continues until Friday March 30.
To insure timely and sufficient student and teacher assignments are made throughout the district, parents may sign them up their children at either the school where the child is assigned or zoned or at the Public Education Center 2960 Macon Road in Columbus.
School assignments for kindergarten students are based on the legal residential address of the custodial parents or the legal guardians. To enroll, students must reach the age of 5 on or before Sept. 1, 2018.
To learn more, call the Central Registration Office at 706-748-2000.
---
In order to register you will need:
1. Two proofs of residency in Muscogee County (lease/mortgage and current utility)
2. The student's birth certificate (NOTE: Student must be 5 years of age on or before September 1, 2018)
3. The student's social security card
4. Parent/legal guardian's state-issued photo I.D. (e.g. Driver's License, Passport, Military I.D.)
---
Parents may locate the elementary school attendance zone by clicking the following link https://www.infofinderi.com/ifi/?cid=MCS233UKGQD4
For full details, you may access the Student Registration link here: https://www.muscogee.k12.ga.us/p/Divisions/StudentServices/StudentRegistration/Information  
(For more information, please contact the Central Registration Office at 706-748-2000.)