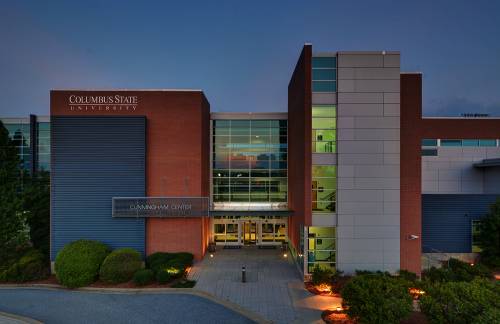 Despite challenges created by COVID-19, Columbus State University reported its highest summer enrollment in almost a decade.
As of June 26, a total of 3,967 students enrolled in 25,180 credit hours at CSU in the summer 2020 semester – the highest numbers since 2011. Compared to summer 2019, student headcount is up by 11.3% and the number of credit hours students are taking is up by 16.6%.
"I am incredibly proud of our students for continuing their educational goals this summer, despite the challenges they have faced due to COVID-19," said CSU President Chris Markwood. "This good news is a result of our students' dedication, as well as the compassion and flexibility our faculty have shown our students as they navigated the transition to online learning."
In response to the COVID-19 pandemic, CSU announced on March 16 that all classes would move online for the remainder of the semester. Despite the transition, students showed increased academic performance during that semester.
Remote instruction is continuing through the summer semester. CSU is making plans to return to its usual mix of instructional options including in classroom, online, and hybrid courses for fall semester with physical distancing policies in place. While plans are being finalized for the return, fall semester will likely include fewer students in classrooms, the use of extended classrooms, and the use of CSU's award-winning distance learning programs. For more information on CSU's plan to return-to-campus, please visit https://www.columbusstate.edu/return-to-campus/.