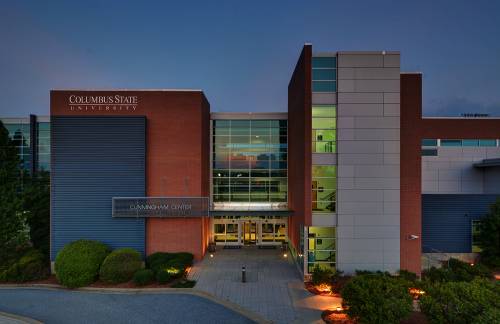 Columbus State University recently received a $15,000 grant from the University System of Georgia's African-American Male Initiative. The grant, which will be matched by CSU, will be used to support CSU's Men About Change Program.
With a total of 50 participating students, CSU's Men About Change Program provides participants with opportunities to enrich their academic skills, receive support, engage in adult and peer mentoring, and develop leadership skills.
Past initiatives have included cultural education trips, a career conversation week with guest speakers from various career fields, an educational session on how to tie a bow tie, and a barber shop talk series that provided haircuts and dialogue.
"We want to make sure our students are well-rounded," said Johnnae Roberts, CSU Student Development Coordinator. "We aim to help them excel academically, while also helping them to develop the soft skills that are so vital to college success and beyond."
First-year CSU students who are interested in the program are encouraged to attend a virtual welcome celebration, which is scheduled for Aug. 19. More information will be emailed to eligible students in the coming days.