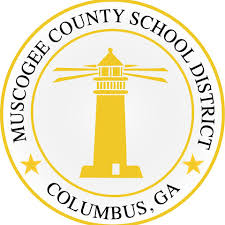 Sixteen Columbus State University students graduated last Friday with jobs already lined up as Muscogee County School District teachers.

The group is part of CSU and MCSD's new partnership that guarantees teaching contracts for all CSU graduates who meet the necessary requirements for certification.
"Many places tell you that you will have a job, but CSU literally does it," said Katia Roberts, who will be teaching English language arts and math at Rothschild Leadership Academy. "Graduating in the fall usually makes it harder, but we are guaranteed something. CSU stands by their word."
Roberts, who initially wanted to teach at her alma mater of Newnan High School, says that the program helped her decide to stay in Muscogee County.
"It opened my eyes. I was limiting myself to Coweta County, but now I feel like Columbus could be my new home."
Columbus-native Anthony Kennebrew knew he wanted to work for MCSD. Now he will fulfill that dream, teaching at Georgetown Elementary as part of the MCSD job guarantee program.
"It is a big thing for CSU and a big thing for teachers overall. It is nice to see that we are wanted and needed," said Kennebrew
Under the program – which was announced at the beginning of the year -, all graduates from CSU's teacher education program are guaranteed a teaching contract within MCSD, contingent upon the following conditions:
Candidates successfully complete the student teaching component of his/her degree.
Candidates meet Georgia Professional Standards Commission induction certification requirements.
CSU has proven to be the largest educational resource of teachers to MCSD; more than 70% of District educators hold one or more degree from the institution.
This is a press release from Columbus State University.