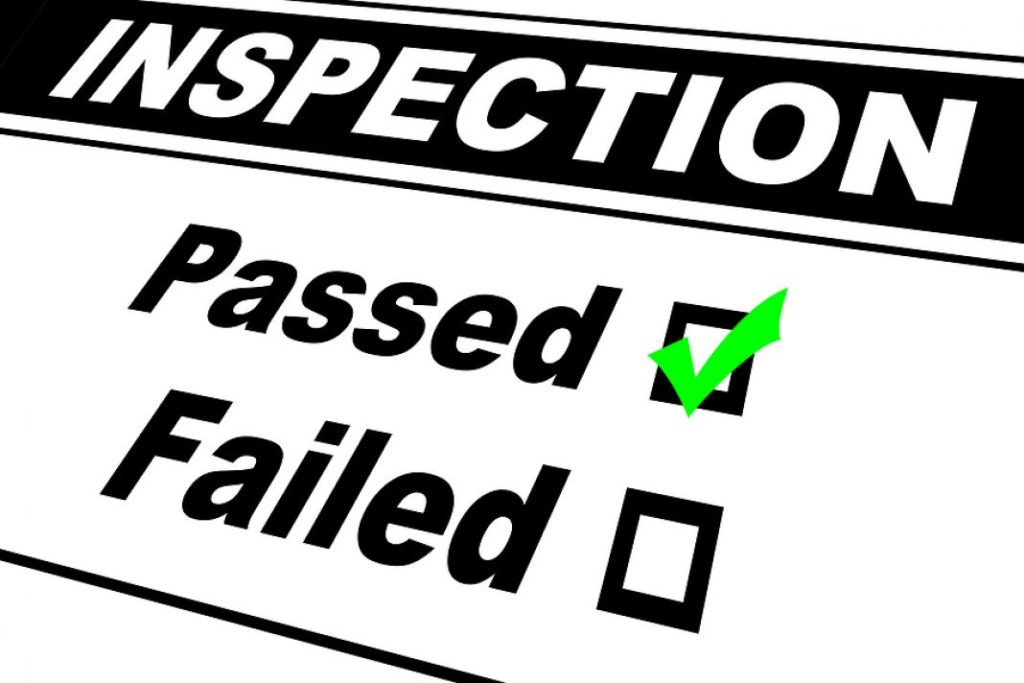 All reports are public information, published by the Georgia Department of Public Health, and posted in a conspicuous location at the establishment. Any questions about scores should be directed to the Department of Public Health.
Scores below 70 are considered failing. When a restaurant is deemed unacceptable, follow-up inspections are generally completed within 10 days of the original evaluation.
Reports are published on AllOnGeorgia *once* per week. In any instance when an establishment receives a failing grade and DPH goes back for a second visit, the second report will appear on next week's report.
---
MUSCOGEE COUNTY
SKIPPERS SEAFOOD FRESH MARKET AND DELI
3505 BUENA VISTA RD COLUMBUS, GA 31907
Phone Number: (706) 507-2363
Permit Type: FS
Last Inspection Score: 62
Last Inspection Date: 01-31-2020
MJ'S SPORTS BAR AND GRILL
3250 VICTORY DR COLUMBUS, GA 31903
Phone Number: (706) 573-9819
Permit Type: FS
Last Inspection Score: 100
Last Inspection Date: 01-31-2020
WAFFLE HOUSE #772
3455 MACON RD COLUMBUS, GA 31907
Phone Number: (706) 561-1029
Permit Type: FS
Last Inspection Score: 96
Last Inspection Date: 01-30-2020
PELUSO'S HOUSE OF PIZZA
4529 WOODRUFF RD COLUMBUS, GA 31904
Phone Number: (706) 324-5888
Permit Type: FS
Last Inspection Score: 100
Last Inspection Date: 01-30-2020
BURGER KING #536
4312 VETERANS PKWY COLUMBUS, GA 31904
Phone Number: (706) 323-8132
Permit Type: FS
Last Inspection Score: 100
Last Inspection Date: 01-30-2020
ED'S SOUTHERN COOKING
5435 WOODRUFF FARM RD COLUMBUS, GA 31907
Phone Number: (762) 821-3307
Permit Type: FS
Last Inspection Score: 84
Last Inspection Date: 01-30-2020
MAKING A JOYFUL JOURNEY
3623 WEEMS RD COLUMBUS, GA 31909
Phone Number: (706) 221-1765
Permit Type: FS
Last Inspection Score: 100
Last Inspection Date: 01-30-2020
V.F.W. POST 665
1824 VICTORY DR COLUMBUS, GA 31903
Phone Number: (706) 687-6656
Permit Type: FS
Last Inspection Score: 96
Last Inspection Date: 01-29-2020
JERSEY MIKE'S SUBS
1640 ROLLINS WAY STE 400 COLUMBUS, GA 31904
Phone Number: (706) 315-7293
Permit Type: FS
Last Inspection Score: 100
Last Inspection Date: 01-29-2020
THAI & THAI
5870 VETERANS PKWY STE C COLUMBUS, GA 31909
Phone Number: (706) 940-0197
Permit Type: FS
Last Inspection Score: 82
Last Inspection Date: 01-29-2020
THE SIMPLE GREEK
1228 BROADWAY STE 100 COLUMBUS, GA 31901
Phone Number: (706) 507-4976
Permit Type: FS
Last Inspection Score: 96
Last Inspection Date: 01-29-2020
WAFFLE HOUSE #63
2727 MANCHESTER EXPY COLUMBUS, GA 31904
Phone Number: (706) 327-3852
Permit Type: FS
Last Inspection Score: 97
Last Inspection Date: 01-28-2020
CANDLEWOOD SUITES POOL
3389 VICTORY DR COLUMBUS, GA 31903
Phone Number: (706) 683-9900
Permit Type: SP
Last Inspection Score: 100
Last Inspection Date: 01-28-2020
LA QUINTA INN & SUITES COLUMBUS NORTH
1711 ROLLINS WAY COLUMBUS, GA 31904
Phone Number: (706) 225-1000
Permit Type: SP
Last Inspection Score: 99
Last Inspection Date: 01-28-2020
JB'S DREAM DELI
6361 TALOKAS LN STE C180 COLUMBUS, GA 31907
Phone Number: (706) 761-3521
Permit Type: FS
Last Inspection Score: 100
Last Inspection Date: 01-28-2020
FLIPSIDE DONUTS & MORE
1115 BROADWAY COLUMBUS, GA 31901
Phone Number: (706) 221-9580
Permit Type: FS
Last Inspection Score: 96
Last Inspection Date: 01-28-2020
GOLDEN CORRAL
1505 MANCHESTER EXPY COLUMBUS, GA 31904
Phone Number: (706) 320-0300
Permit Type: FS
Last Inspection Score: 91
Last Inspection Date: 01-27-2020
WAFFLE HOUSE #57
4005 BUENA VISTA RD COLUMBUS, GA 31907
Phone Number: (706) 563-4318
Permit Type: FS
Last Inspection Score: 96
Last Inspection Date: 01-24-2020
BURGER KING #23238
1514 BRADLEY PARK COLUMBUS, GA 31904
Phone Number: (706) 563-3066
Permit Type: FS
Last Inspection Score: 100
Last Inspection Date: 01-24-2020