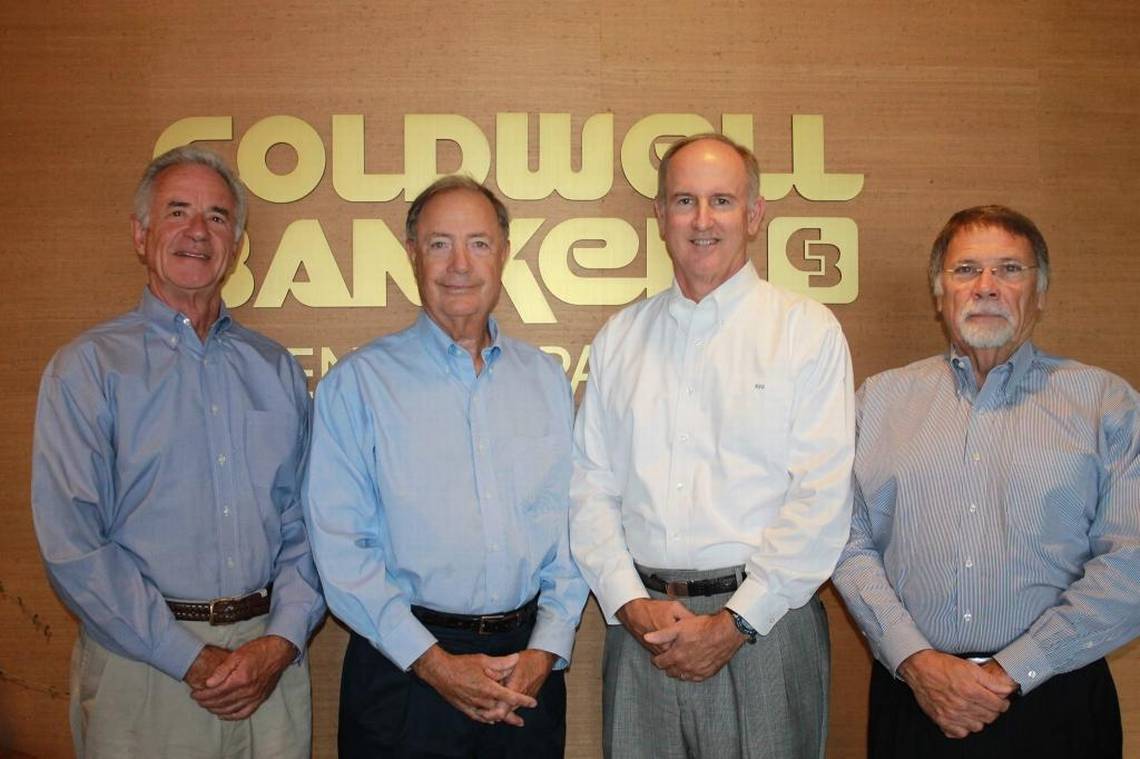 Crime makes us cringe, even if the crime makes big bold headlines in a universe far away from our own. But violence hits us square in the gut if the victim is someone we know and the crime occurs outside a landmark seafood restaurant where we've enjoyed mounds of broiled flounder and untold dozens of raw oysters balanced on a soda cracker and dipped in a favorite concoction of ketchup and horseradish.
Veteran real estate executive Dan Parker has a degree in journalism and was a newsman in another life before he left his job as city editor of the Columbus Ledger in 1966 and became one of the founders of a firm that later became Kennon Parker Duncan & Davis — one of the city's largest real estate agencies.
Parker was at Rosehill Seafood Tuesday evening, and was on his way to his car parked in a lot across Hamilton Road from the restaurant when he was robbed and stabbed four times by an unknown assailant. The businessman is in stable condition at the nearby Piedmont Columbus Medical Center.
Old-timers rolled their eyes when reports surfaced that Parker had been at Rosehill on a Tuesday night. Locals know so well that the popular restaurant has a mind of its own and is only open for business from Wednesday to Saturday. Parker was leaving a private party, one that has been gathering there for several generations. He had gone to a meeting of The Fish House Gang, a shadowy group of politicos, lawmen, judges, attorneys, educators and businessmen that was organized more than 70 years ago.
Its power and influence has waned, but it hasn't disbanded. It is a carryover from an almost forgotten past where officials from six counties around Muscogee felt the need to come to town and pay homage to the late Judge John Henry Land, a Superior Court jurist for 25 years who died in 2011.
Land was of an era where only one political party, one race and one gender was asked to sit at the table. Power was vested in the hands of white male Democrats and around here they were led by the man popularly known as The Hanging Judge. As it was once described, the people who came to eat came "liked to dabble in politics, so they decided to dabble together."
The Fish House Gang had no roll call, no written agenda and no dues. Everybody who came was expected to pay for their own platters of fried delicacies. Not every political figure was welcome — only those invited by Land. When the judge was in his prime, the dinner crowd might reach 200. They first met at Pritchett's Fish Camp and later moved to Rosehill Seafood.
Parker was leaving the restaurant around 8 p.m. Tuesday when he was violently attacked leaving him on the pavement with four stab wounds and a bruise to his head. As it was in the past, there were numerous lawmen at the dinner, including Columbus Police Major J.D. Hawk.
Hawk rushed out of the restaurant to offer assistance to Parker, according to a broadcast report this week on WLTZ Channel 38. The Realtor was taken to Piedmont Columbus Regional's midtown campus. He remained hospitalized on Thursday night.
The case is still under investigation by police.
This incident — because of name recognition and the popular locale — draws renewed attention to the issue of crime in the community. Crime is sure to be a focus of new Mayor Skip Henderson's administration when the former member of Columbus Council takes the gavel from Mayor Teresa Tomlinson in January. Like Parker, Henderson grew up in the local real estate business.
Kennon Parker Duncan & Davis posted this statement on the company's website:
"Friends, many of you have inquired about Dan Parker, so we thought it would be appropriate to send a quick update as facts can get murky in situations like these. Dan was a victim of a robbery and stabbing while returning to his car after eating at Rose Hill Seafood this evening. He was transported to the Medical Center where he is currently alert and in stable condition undergoing testing to determine the extent of his injuries. Please join us in praying for Dan to have a quick recovery. We'll give more updates should there be any significant changes."
This is a sample of the hundreds of comments that the news release drew:
"Thugs doing this everyday in Columbus. Not going to get any better."
"We are praying for a speedy recovery for you, Dan! We are also praying for our city."
°"Oh no, too close to home for lots of folks. Not safe around here anymore."
"How horrible! What is happening to Columbus?"
"Not even safe at Rosehill! Everyone needs to be carrying."
"Praying! Time for Rosehill to add security to the parking lots."
"Columbus has become a sad city."
Frank Myers, serving his final month as a member of the Muscogee County School Board, took to his Facebook page to talk about what he calls a decline in the local school system and the problems that poor performance is creating:
"Maybe people will finally begin to be held accountable. Maybe a light will go off that will finally make people understand that these bad things 'just don't happen.' For those things to change, it will take leadership and resolve. But both of these elements are presently missing … may this incident be a reminder that it's important to challenge the status quo, to question those in leadership positions who continue to fail us, and to demand more of our leaders — both elected and unelected."