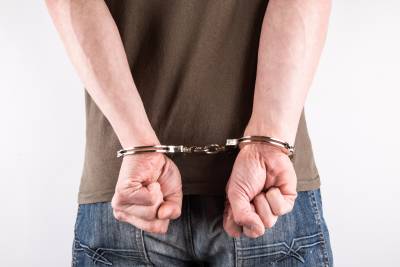 Within the past two months, a total of six men were arrested and at least one child victim was identified during a coordinated effort between the Georgia Bureau of Investigation's Child Exploitation and Computer Crimes (CEACC) Unit, the GBI's Special Enforcement Team (SET), and the Columbus Police Department. The Harris County Sheriff's Office also assisted with this effort.

Arrested and charged with crimes pursuant to O.C.G.A. 16-12-100, Computer Pornography and Child Exploitation Prevention Act of 2007 were:
Jesus Christian, 41, of Columbus, unemployed
Phillip Hawkins Quinn, 26, of Columbus, student
Artis Haygood, age 33, of Columbus, manufacturing inspector
Kenneth Haygood, 17, of Columbus, student
Thomas L. Holley, 52, of Columbus, unemployed
The sixth man arrested, Jesus Leon Christian, 37, of Columbus, unemployed, was charged with two counts of aggravated child molestation and one count of child molestation.
Booking photos can be obtained from the Muscogee County Jail. As part of the Georgia Internet Crimes Against Children (ICAC) Task Force, the agencies partnered to investigate numerous independent and unrelated cybertips received from the National Center for Missing and Exploited Children (NCMEC). Those cybertips involved the possession and/or distribution of explicit child sexual abuse images, commonly referred to as child pornography, that resolved to Columbus, GA. The planning for this coordinated effort began approximately five months ago and culminated in a series of search warrant executions, interviews, data and image analysis, digital forensic processing and arrests.
During the effort, 10 search warrants were executed. During those search warrants, over 50 digital devices were previewed on scene and over 40 digital devices were seized as evidence. While child sexual abuse images were found on some of those devices when previewed on scene by GBI Digital Forensic Investigators, the seized devices will be processed further and additional charges and arrests are likely.
At least one person that was arrested had previously pled guilty to sexual contact with a minor and one arrestee had been previously investigated for child molestation. One person arrested indicated they had been seeking and collecting child sexual abuse images for over 20 years. This subject had amassed a collection of over two terabytes of child sexual abuse imagery and was also pretending to be a young girl online and manipulating minors into sending nude images which he then shared with others. Investigators see these circumstances daily. They serve to provide real world examples of and further proof of the findings of previous research studies – that there is a statistical correlation between those that seek, collect and view child sexual abuse images, and those that commit hands on child molestation offenses and continuously seek children to further exploit. These arrests were made in unrelated investigations. This illustrates the massive proliferation of child sexual abuse imagery and the related child molestations that are occurring across Georgia and the United States.
The effort focused on persons who possess and distribute child sexual abuse images and those who are sexually exploiting children in other ways using technology and the internet. The GBI, which manages and coordinates the Georgia ICAC Task Force, received over 7,000 cybertips in 2019. Through just August of 2020, the Georgia ICAC Task Force has received close to 7,588 cybertips. Cybertips continue to increase exponentially. These cybertips most often involve horrific child sexual abuse images and videos involving children of all ages, including very young children, but also can involve the online enticement of children and child sex trafficking. These cybertips often lead investigators to children that are being sexually abused. These children, suffering sexual abuse, may have never been discovered were it not for a cybertip from NCMEC and subsequent investigation by law enforcement.
To date in 2020, the Georgia ICAC Task Force has found 80 children living with offenders who were viewing child pornography and identified at least 29 of them as victims of sexual abuse by those offenders. Most of these victim identifications were as a result of investigating a cybertip from NCMEC. During this specific effort, there were three children found living with those who possessed and/or distributed child pornography.
The Georgia ICAC Task Force consistently finds this type of content. Special Agent in Charge of the GBI's Child Exploitation and Computer Crimes Unit and Commander of the Georgia ICAC Task Force, Debbie Garner, stated "the dedicated law enforcement professionals that are part of the Georgia ICAC Task Force will not cease searching for those who are producing, trading and collecting this graphic material. We will continue to work together to find, investigate and prosecute these predators."
The Georgia ICAC Task Force is comprised of 250+ local, state, and federal law enforcement agencies, other related criminal justice agencies and prosecutor's offices.  The mission of the ICAC Task Force, created by the U. S. Department of Justice and managed and operated by the GBI in Georgia, is to assist state and local law enforcement agencies in developing an effective response to cyber enticement and child pornography cases. This support encompasses forensic and investigative components, training and technical assistance, victim services, prevention and community education. The ICAC Program was developed in response to the increasing number of children and teenagers using the internet, the proliferation of child pornography, and the heightened online activity by predators searching for unsupervised contact with underage victims. By helping state and local law enforcement agencies develop effective and sustainable responses to online child victimization and child pornography, the ICAC program delivers national resources at the local level.
The Georgia ICAC Task Force made 350 arrests in 2017. In 2018, the Georgia ICAC Task Force made 307 arrests.  In 2019, the Georgia ICAC Task Force made 474 arrests.