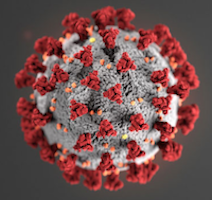 The Governor's Coronavirus Task Force Community Outreach Committee, co-chaired by Dr. Bernice King and Leonardo Smith, and State Representative Calvin Smyre have partnered with the Georgia Department of Public Health and West Central Health District of Georgia to establish free testing at a pop-up site at the Columbus Civic Center this Saturday, May 16, 2020.

WHAT: Free COVID-19 testing at a pop-up drive-thru site
WHERE: Columbus Civic Center, 400 4th Street, Columbus, GA 31901
You must enter the Columbus Civic Center's parking lot from Lumpkin Boulevard.
WHEN: Saturday, May 16, 2020 from 9 AM to 1 PM
Here's What You Need to Know
Testing is free. Insurance is not required. The first 100 guests will receive a Chick-fil-A meal as you leave the testing drive-thru while supplies last.
Anyone can be screened for testing, including those who are asymptomatic but suspect that they have come in contact with the virus. Minors must be accompanied by a parent or legal guardian.
Testing is administered by trusted healthcare professionals and the Department of Public Health. Medical staff includes members of the surrounding community.
FDA-approved COVID-19 tests will be administered with results in seven to ten days or less. For those who arrive without a vehicle, a walk-up testing booth will be available with on-site screening.