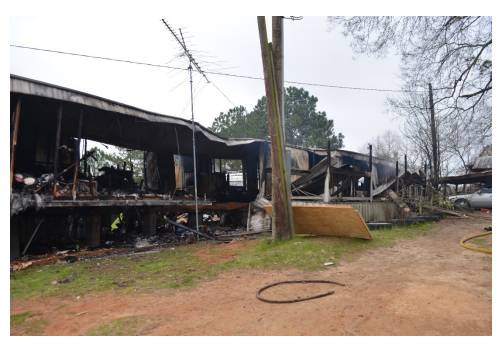 Around 6:20 A.M. on the morning of March 11, the Taylor County Fire Department responded to a residential fire off of East Fall Line Freeway in Reynolds, Georgia.

When emergency personnel made their way inside the home, they discovered the body of an unidentified male.
"It has been determined that the fire originated in the kitchen area of the single-wide mobile home. The 25- year-old, 1,280 square-foot home suffered extensive damage from the blaze," said Insurance and Safety Fire Commissioner John F. King. "At this time, the GBI crime Lab is verifying the identity of the subject and the cause of this fire remains under investigation."
Commissioner King's Fire Investigations Unit is assisting the Taylor County Fire Department, the Taylor County Sheriff's Office, and the Georgia Bureau of Investigation with this investigation.
The unidentified male was the twenty-fifth victim to perish in a Georgia fire in 2020. There has since been one additional fatality, bringing the total reported count to twenty-six.