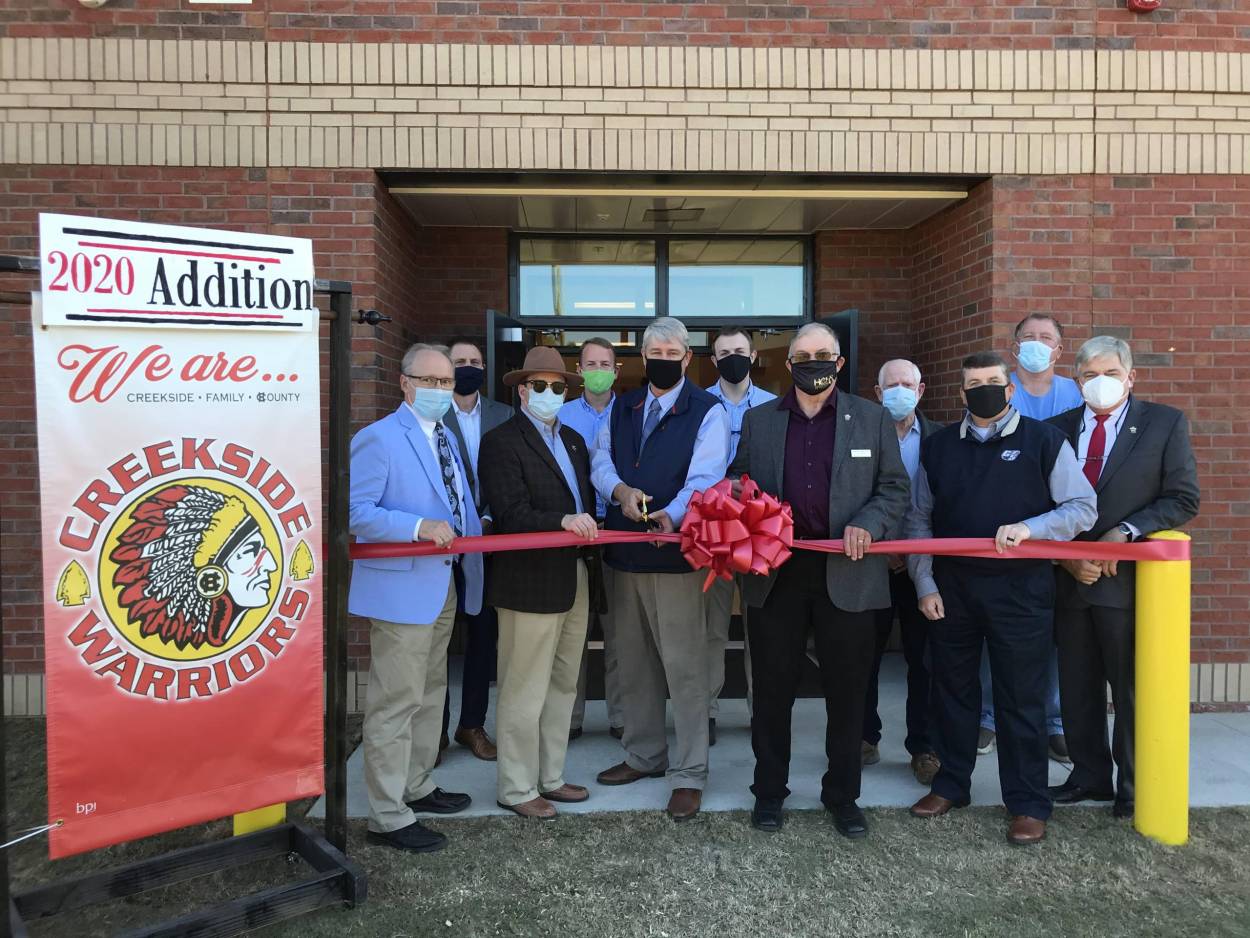 Harris County School District's (HCSD) Creekside Intermediate School celebrated the completion of an addition with a ribbon cutting ceremony on Wednesday, November 18.

"We are excited to see this project come to fruition," said Dr. Justin Finney, assistant superintendent of business services and technology. "It's taken just about six months and we couldn't be more pleased with the outcome."
The expansion includes six classrooms, two student restrooms, and a conference room at a cost of $1.3 million. JR Construction of Carrollton, Ga., was the firm that completed the project. Construction finished earlier than the anticipated Dec. 23, 2020, date.
Following the ceremony, Principal Lindie Snyder shared, "We are thrilled the project finished earlier than expected, and we are excited to be under one roof again. All of us are grateful for the Board and their vision."
Finney added, "This will enable us to close, or re-purpose, four portable classrooms. We would like to thank the citizens of Harris County and the Board of Education for approving these E-SPLOST (Education Special Local Option Sales Tax) dollars."
Creekside Intermediate School is in Cataula, Ga. It opened in August of 2009 and serves all Harris County students that are in the 5th and 6th grade.
The Harris County School District is in Hamilton, Georgia.