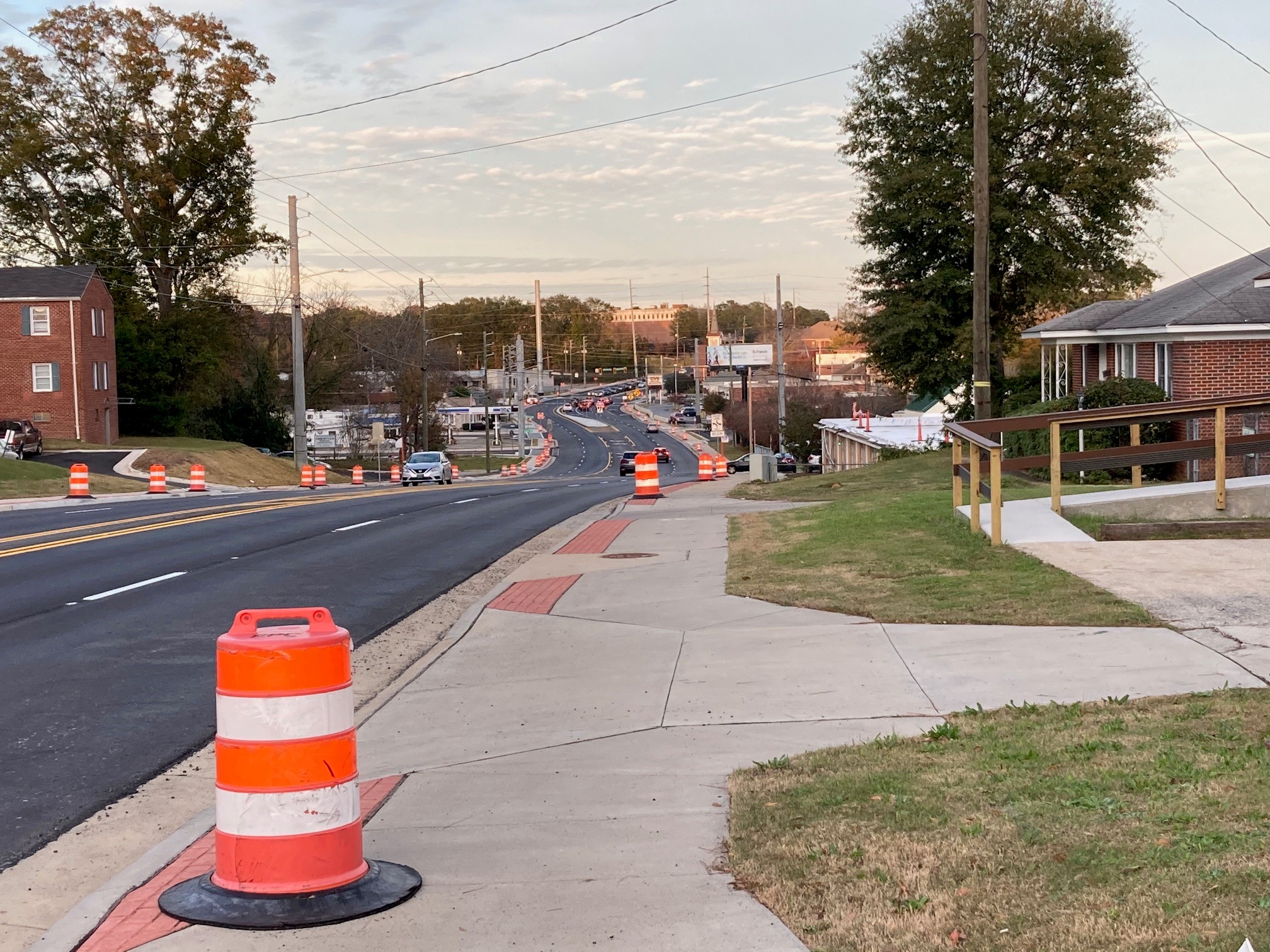 Engineers with the Georgia Department of Transportation (Georgia DOT) declared the Georgia 982/Talbotton Road – Warm Springs Road widening project in Columbus 'open to traffic' this week. When a project is deemed 'open to traffic,' it means that the major construction portion of the project is complete. While vehicles may drive on the newly widened roadway with its additional lanes from 7th Avenue to Woodruff Road – Hilton Avenue, motorists may still see crews on the site doing clean-up work and minor tasks.
The project began with preliminary meetings  in 1993, and after a lengthy preconstruction period involving project design, right-of-way negotiation and utility work, it was contracted to Robinson Paving Company in Columbus in June of 2016 and construction began in August of 2016. The project was contracted to be completed by June of 2021, so the construction portion has actually been finished ahead of schedule.
Final construction costs for the project total $34 million. Adding the preconstruction costs of right-of-way, preliminary engineering and utility adjustment brings the total to nearly $65 million.