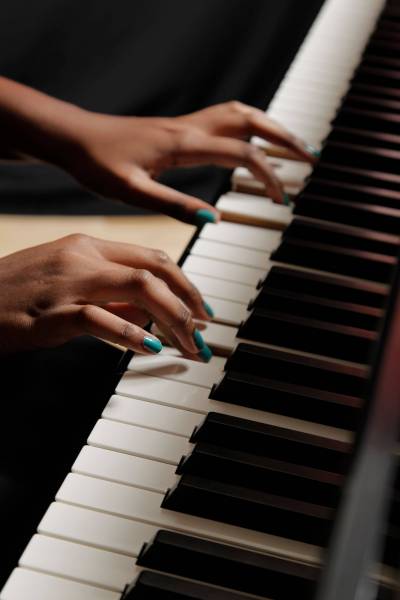 One of the most prestigious piano competitions in the country is happening this month in Newnan, Georgia.

The Charles Wadsworth Piano Competition will be held March 19-22 in the Wadsworth Auditorium in downtown Newnan. The competition is presented in partnership with the University of West Georgia's School of the Arts, with artistic direction from members of the acclaimed New York City-based Aeolus Quartet.
Esteemed jury members are world-renowned soloists and chamber musicians Gloria Chien, Simone Dinnerstein, Jamie Parker and Susan Wadsworth.
The biennial competition will feature three rounds of performances by eight impressive young pianists: Yang Gao, University of Cincinnati College – Conservatory of Music; Hilda Huang, Yale School of Music; Ryan Jung, New England Conservatory; Aleksandra Kasman, University of Michigan School of Music; Aaron Kurz, Royal College of Music (London); Zhu Wang, The Juilliard School; Alex Yau, The Juilliard School; and Seho Young, Yale School of Music.
Thanks to the generosity of the Blackwell Trust, all three rounds are free and open to the public.
"Audience members can expect to hear eight of the most inspiring, hard-working, and virtuosic young performers from the globe's top music conservatories," Aeolus violist Caitlin Lynch said.
However, she added the competition is about much more than just the auditory realm.
"As important as what attendees can expect to hear is what they can expect to feel – moved, transfixed, inspired and transported by these young artists who represent the future of classical music," she said.
Round one will be held on Thursday, March 19, from 9:30 a.m. to 5:30 p.m. Competitors will each present a 45-minute solo recital, entirely of their choosing.
Aeolus cellist Alan Richardson is most excited about this first round.
"It is incredibly important to each musician's career that they can conceive of an interesting and varied program, as well as execute it at a high level," he said. "We love seeing a glimpse of what the minds of these young artists have to offer."
Round two will be held on Friday, March 20, from 9:30 a.m. to 5:30 p.m. This round will feature each contestant playing a classical sonata of their choice, as well as a Beethoven duo sonata with a member of the Aeolus Quartet.
"Chamber music will be central to the careers of many of these pianists, and having a chance to demonstrate these skills in a piano competition is rare," Richardson added.
The field of competitors will then be narrowed to three finalists, who will spend Saturday, March 21, rehearsing with the Aeolus Quartet in preparation for the final round on Sunday, March 22, at 2 p.m. Each finalist will perform a Romantic era concert piece of their choosing, as well as a piano quintet in collaboration with the Aeolus Quartet.
It promises to be an exciting afternoon of music and will conclude with the winner being awarded $15,000. Second prize is $7,500, with third place taking home $5,000. The remaining five semi-finalists will also receive a $1,000 stipend. Two additional $1,000 prizes, the Chamber Music Award and the Contemporary Music Award, will also be awarded.
Aeolus violinist Rachel Shapiro feels "incredibly fortunate that the competition is rooted in a place like Newnan."
Of the competition's first year, in 2018, Shapiro said, "The warmth of the community made all the difference in their competition experience—many of them had their first true Southern home-cooked meal!"
Please visit wadsworthpianocompetition.org for a full schedule.