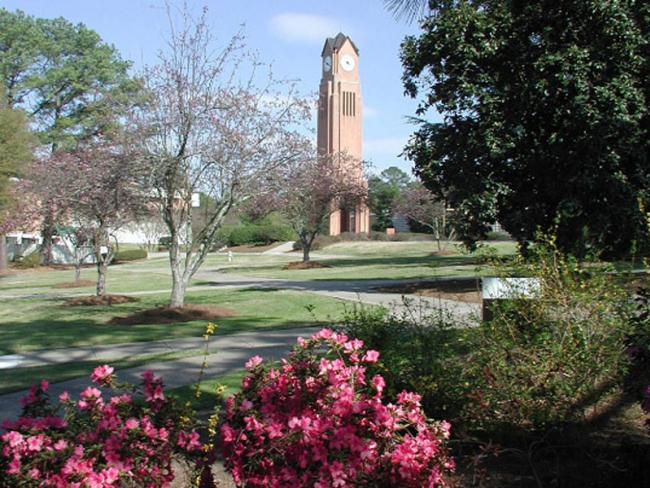 U.S. Poet Laureate Joy Harjo will headline The Carson McCullers Literary Festival on Feb. 21 – 22 on the Main Stage of the Riverside Theatre Complex, 901 Front Avenue, on Columbus State University's Riverpark Campus in downtown Columbus, Ga.

The Carson McCullers Literary Festival is a biennial event offering readings and master classes by acclaimed writers and poets and a celebration of student writers—both Georgia high school students and students of CSU—who are recognized for their work in the Carson McCullers Literary Awards Ceremony, which closes out this year's Festival on Saturday, February 22, at 12:30 pm.
Joy Harjo is the first ever Native American writer to serve as U.S. Poet Laureate, a post she was named to in July 2019. Her reading and master class are co-presented by CSU's Carson McCullers Center for Writers and Musicians and the Chattahoochee Valley Libraries. Harjo's book How We Became Human: New and Selected Poems 1975-2001 will be the common read for patrons of Chattahoochee Valley Libraries, which received a grant through the NEA's Big Read program to help support her appearances in Columbus. In addition to her reading and master class, both of which are free and open to the public, Harjo will make a school visit during an all-school assembly at Rainey-McCullers School of the Arts on Feb. 21.
The festival will also feature readings and master classes by award-winning novelist, essayist, and story writer Melissa Pritchard and by award-winning poet and Berry College professor Sandy Meek.
Director of the Carson McCullers Center, Nick Norwood, said, "We're absolutely thrilled to have Joy Harjo as our headliner this year. She has been a major American writer for some time and we feel she will be a great inspiration to all student and adult writers and readers who attend these events."