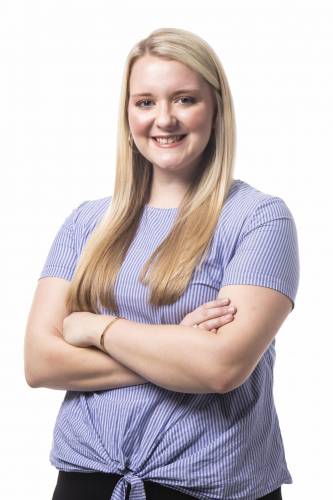 By Emily Sprewell – University of West Georgia
---
Sarah Gross, a health and community wellness major in the University of West Georgia's College of Education, has been named the university's 2020 Academic Recognition Day Scholar.
The Academic Recognition Day Scholar is chosen among students from the University System of Georgia who display academic excellence each year. The award is given to undergraduate students who are residents of Georgia and maintain a 4.0 grade point average.
Gross, a senior who has attended UWG since her freshman year, is the university's representative this year.
During her time at UWG, Gross has been a member of the sports management society and former president of UWG's Sigma Kappa sorority.
Gross has studied abroad in Belize to teach health education to third and fifth grade students. She also recently completed a community benefit internship at Tanner Health System, where she worked to improve wellness in surrounding communities.
Gross explained that she decided to become a health coach after undergoing her own health and wellness transformation.
"I wanted people to feel the same way I did when I realized how important it was to value your health," she explained.
Gross, who was originally a sport management major, first decided to attend UWG because of its size and because it was one of the few schools in Georgia that offered that major.
"It was small enough where I felt like I could get around and get to know people," she explained. "But it was also big enough where there were plenty of opportunities for me to grow and learn more."
Gross explained that it felt surreal to be recognized as the university's 2020 Academic Recognition Day Scholar.
"It really felt like a validation of all my hard work," she concluded. "I'm very honored to receive this recognition."