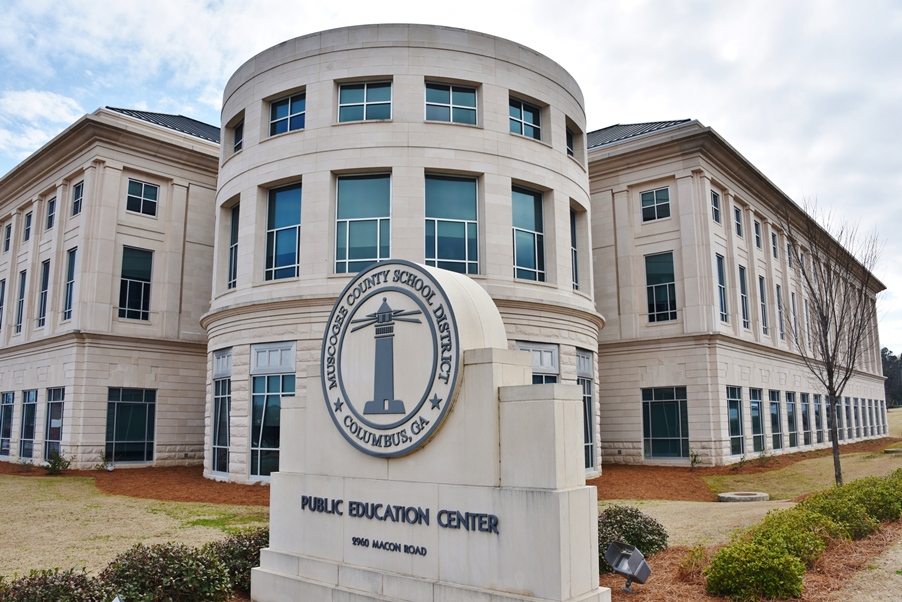 The Muscogee County School Board recently received two statewide honors at the Georgia School Board Association's Summer Conference and Delegate Assembly in Savannah, Ga.
Former MCSB chair Pat Hugley Green was installed as Vice President of the GSBA.
The GSBA recognized the Muscogee panel as a 2018 Distinguished Board.
Green, a longtime member of he local board, was elected state Vice President. She has served in various capacities on the Muscogee County leadership team since 2004. Her leadership roles include Board Chair and Vice Chair, as well as Chair of the Audit, Finance, Property and Personnel Committees. She also served on the Superintendent Search Committee.

On the state level, she has served on the GSBA Governmental Operations Committee (GOC), the Awards Committee, the NSBA Advocacy Institute and as a delegate for Muscogee County.
Green has worked as an insurance professional for more than 25 years after receiving her Master's degree in Leadership from Tennessee State University.
According to the GSBA, "The GSBA Distinguished Board classification requires structure that includes completing the Board/Leadership Team Self-Assessment, linked to a locally developed and/or adopted superintendent evaluation instrument, continuation of requirements of the standards, and other additional criteria."
The Muscogee Board was recognized for this achievement at the conference in Savannah. Current board chair Kia Chambers accepted this award on behalf of her colleagues and Superintendent Dr. David Lewis.
###
For information on the Georgia School Boards Association and its services visit gsba.com.
For more information on the Muscogee County schools, contact Mercedes Parham in the Office of Communications at 706.748.2034 or communications@muscogee.k12.ga.us.