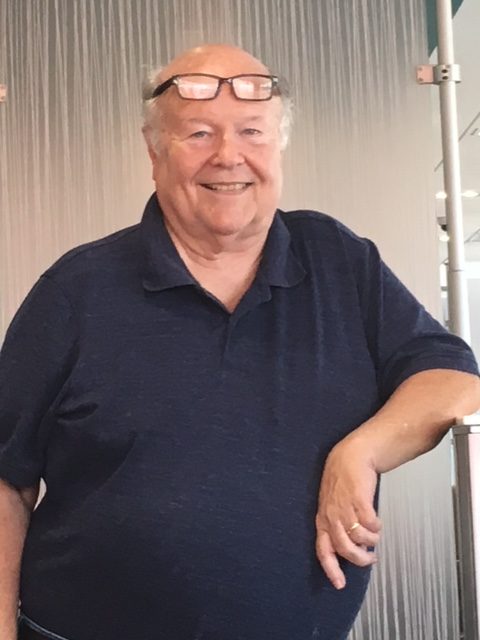 Is there a problem with the sound system in the Muscogee County School Board meeting room or should board members and administrators get their hearing checked? Month after month, concerned parents show up at meetings complaining about problems getting their children to and from school safely and promptly and no one seems to care.
It happened again Monday night. Several angry mothers and fathers were on the public agenda talking about transportation — the same issue parents have been bringing to the school district since the first day of class. Board members were also supposed to discuss a controversial plan presented by two board members that would give beginning bus drivers a 16 percent raise.
People believed this would be a watershed night, that after several years of ignoring the problems the MCSD was going to confront a challenging issue that school districts all over the country are facing. The pay increase for drivers was suggested by lame duck board members John Thomas and Frank Myers and several weeks ago their colleagues appeared to be interested in the plan.
Such as a comment from school board chair Kia Chambers, the panel's only citywide representative. "Failure is not an option," Chambers said. "Even though it's a nationwide problem, we have to do something."
That something was not the Thomas-Myers plan. After more than an hour of discussion and debate Monday night, the board defeated the pay plan for drivers 2-6-1. Only the proponents voted in favor of the raise to $17.00 an hour for newly-hired drivers.
With that decision, families of school children and the bus drivers who get up before dawn to carry them to school must wait another month. Thomas and Myers promise to bring back a revised plan and the administration — which suddenly revealed a previously undisclosed proposal of its own — will present its ideas.
Meanwhile, young school kids will still be waiting out at the curb before 6 a.m. hoping their bus will show up.
No one knows what the board will do about the bus issue in October — if anything. Parents have been waiting for a solution for too long. As one mother said Monday, the situation has become untenable. Marianne Young told the board it's untenable "because when measuring against the standard to which I hold myself there is a difference: I learn from my mistakes."
Her 14-year-old son has been riding a bus since he started to school and she said the problems are worse than ever. She talked about how long it took her to get a bus assignment that she applied for last February. He is supposed to catch the bus every morning at 5:54 so he can get to school by 8:10 a.m. — a two hour and 16 minute journey. He is supposed to be home by 5:23 p.m.
That's close to an 8 hour day with only a 25 minute break for lunch.
"Transportation failures have become unsuffferable because each year we are subjected to more and more stringent compulsory attendance policies: No more than three parent notes zeroes if the absence is unexcused, detention for more three tardy slips because — as the old adage goes 'You can't teach an empty seat.' If that is true when I am transporting my child then it true when you are transporting my child," Young said.
Kirk and Katy Holcombe described similar problems. They said their child's bus gets to school by 7 a.m. — even though the doors don't open until 7:15 a.m. In the afternoon the young people miss instructional time because they have to board their bus 45 minutes before school ends.
Right after the first day of school on Sept. 8th, Virginia Korcha joined other parents on Facebook and then spoke at a board meeting talking about overcrowded buses on opening day. "I don't want to ever see a child on the floor of a bus again," she said.
Korcha was angry, like many other parents in the school system, and she did not hold back her feelings.
"May the Lord have mercy on the Muscogee County School District because I will not," Korcha wrote.
Administrators have reminded parents that many of the events occurred on the first day school and that there were 3,000 more bus passengers than the year before. That was lame, because what had the workers in the transportation department been doing all summer? Why did they wait until classes were about to begin to get serious about recruiting and hiring new drivers? And why weren't they better prepared for the additional bus riders?
For years we've heard about a shortage of drivers — a problem shared by school systems all over Georgia and all over the country. This was the problem that Thomas and Myers tried to attack with their pay plan. Their heart was in the right place, but will their plan recruit, hire and keep bus drivers?
Estimates are that this plan will cost $300,000 a year, including two bonuses and increases that will extend long enough for drivers' pay to reach $22.00 an hour. Money won't solve the problem of student behavior.
To retain drivers, that problem must be solved. Putting para-pros or monitors on every bus might improve student behavior but if it cost $300,000 to fund the raises is a problem, adding additional personnel to every bus would be outrageous.
Why has it taken so long to reach this point? Why has the administration been so reticent about presenting a transportation plan? Thomas and Myers, who are coming to the end of their terms, have forced this issue and that's commendable. We can only hope that a meaningful plan will be presented in October for it is time for solutions, not excuses.
If anyone in the room heard her comments Monday night, Marianne Young spoke for a lot of people.
"When families come in late and say, 'Our car broke down again,' or 'My special needs had a meltdown this morning' — both very real issues that families face — Muscogee County doesn't want to hear those excuses. And frankly, we don't want to hear theirs."