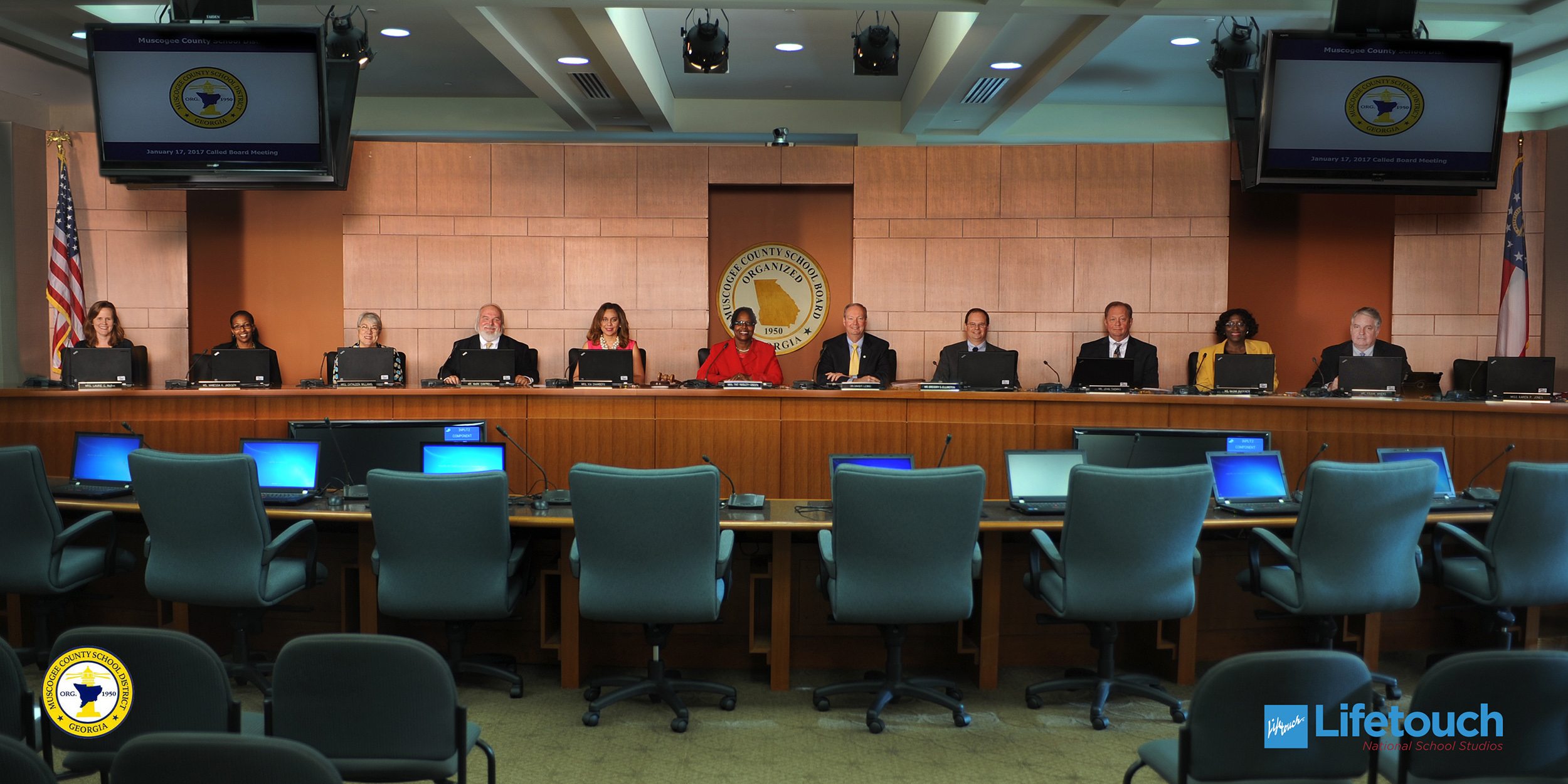 Referring to his opponent as "a relic from the past," Frank Myers leaped back into the race for the Muscogee County School Board on Thursday afternoon telling voters in District 8 that "We can do better."

In early late January, Myers and fellow board member John Thomas of District 2 issued a joint statement announcing they would not be candidates for re-election in 2018. On Thursday, Myers showed up unexpectedly at the Muscogee County Board of Elections office in the Citizens Service Center and filled out the necessary paperwork to run for a seat that he has never really vacated.
"I've had a change of heart," Myers said.
After signing the required legal documents, the outspoken Myers picked up his iPhone and went on Facebook Live to broadcast  his decision. He wasted no time in taunting 84-year-old Dr. Philip Schley, a retired urologist who in the past served 21 years on the board, including two years as chairman.
Myers talked about what he perceives as the shortcomings of past board members — including Schley. who is in his 80s. He particularly cited problems in teaching elementary school children to read. "We can do better," was his mantra — words voters in the district are sure to hear over and over.
Thomas issued a statement that praised his friend and colleague.
"Frank believes that the work he and I have done on the board has been beneficial, and he didn't want to see the progress for positive change derailed by a return to the failed policies and attitudes of the not-so-distant past," said Thomas, an agent with the Internal Revenue Service.
Thomas stuck by his original statement.
"Circumstances in my job, my family and my goals have changed since I was elected, and I could not guarantee that I will still be living in Muscogee County in the next four years," said Thomas, who added that he will continue to support Myers
It proved to be a busy day at the Board of Elections.
In addition to Myers, newcomer Anthony McCool qualified as a candidate to face board chair Kia Chambers in the at-large race. With less than 24 hours to left for candidates to qualify, retired Army Col. Robert Roth officially entered the District 6 race, joining incumbent Mark Cantrell and former MCSD educator Dr. Eddie Obleton on the May 22 ballot.
Qualifying ends at noon on Friday, March 9.