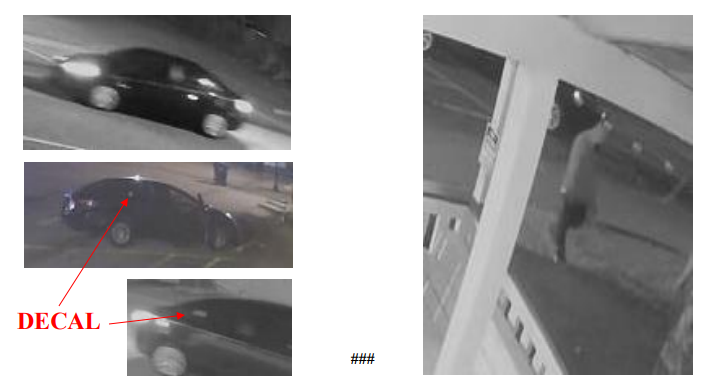 Fire Investigators with the Insurance and Safety Fire Commissioner's Office have determined a fire that occurred last month at a Lowndes County bar was intentionally set. 

The fire was set to the exterior of The Station Sports Bar located at 1909 Baytree Place in Remerton, Georgia, just after 3:00 A.M on Wednesday, January 8. 
Video surveillance was obtained from the bar that appears to show a male wearing a hoodie and dark pants setting the fire and then fleeing the scene in a dark-colored sedan. The vehicle used to flee the scene has a decal located on the back right window. 
Investigators are seeking assistance from the public in locating this individual. 
"Unfortunately, the structure was completely destroyed by the blaze, but we are confident that someone in the area knows who the man is in the surveillance footage," said Insurance and Safety Fire Commissioner John F. King. "If you have any information on this individual, I ask that you call my Fire Investigations Unit at 1-800-282- 5804." 
Rewards are offered of up to $10,000 for information that leads to the arrest and conviction of the arsonist(s). Calls are taken 24 hours a day and callers can choose to remain anonymous. 
The Remerton Police Department and Valdosta Fire Department are assisting Commissioner King's Criminal Investigations Division with this investigation.