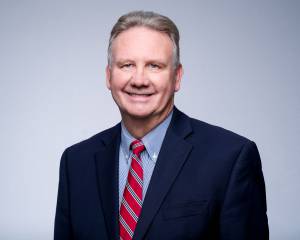 State Transportation Board (STB) members – Chairman Tim Golden of Valdosta (Eighth Congressional District) and Vice Chairman Rudy Bowen of Columbus (Seventh Congressional District) – were unanimously re-elected to full five-year board terms by a caucus of state representatives and senators from their respective congressional districts. The new terms begin April 15, 2020.
"The Georgia Department of Transportation and the people of Georgia are fortunate to have dedicated individuals like Tim Golden and Rudy Bowen representing them on the transportation board," Georgia DOT Commissioner Russell R. McMurry, P.E. said. "All 14 State Transportation Board members perform a vital function in advancing transportation across all of Georgia."
Board Chairman Tim Golden, representing South Georgia's Congressional District 8, was first elected to the board in 2015. As chairman, he serves as ex officio member of all board committees. Golden previously served 24 years in the Georgia General Assembly – eight terms in the Senate and four terms in the House.
Board Vice Chair Rudy Bowen has represented Forsyth and Gwinnett counties in Georgia's Congressional District 7 since 2007. He is vice chairman of the P3 Committee and serves on the Administrative, Finance and Intermodal committees. He has previously served as board chairman.