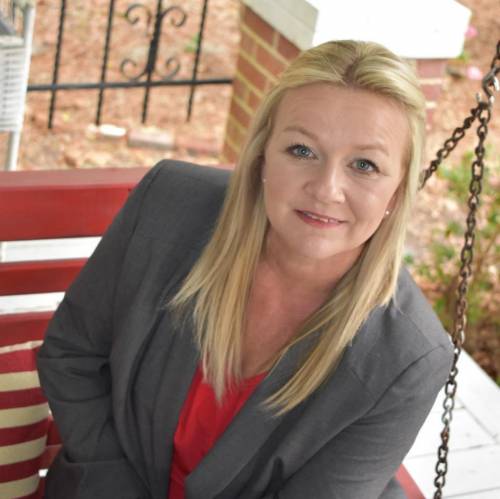 Due to the social distancing guidelines, we have converted our traditional AllOnGeorgia candidate video interviews into short questionnaires. Each candidate in the race was provided an identical questionnaire with the same deadline. Answers were not edited in any way.

The Primary Election was moved to June 9th.
The last day to register to vote in the primary is May 11th.
Early voting begins May 18th.
To sign up to volunteer as a poll worker, click here.
---
Please

 

provide

 

a

 

brief

 

bio

 

on

 

yourself.
I was born and raised in Clara, MS. I joined the United States Coast Guard after graduating high school in 1991. I moved to Effingham County in 1994, where I have lived in Clyo for 24 years . I have been married to my husband, Kevin, for 14 years and we have one daughter, Bailee Grace, who is 11 years old.
What

 

experience

 

do

 

you

 

have

 

that

 

properly

 

equips

 

you

 

for

 

the

 

position

 

of

 

Clerk of

 

Court?
I have worked in Accounting since 1997 in various positions, mainly as an Office Manager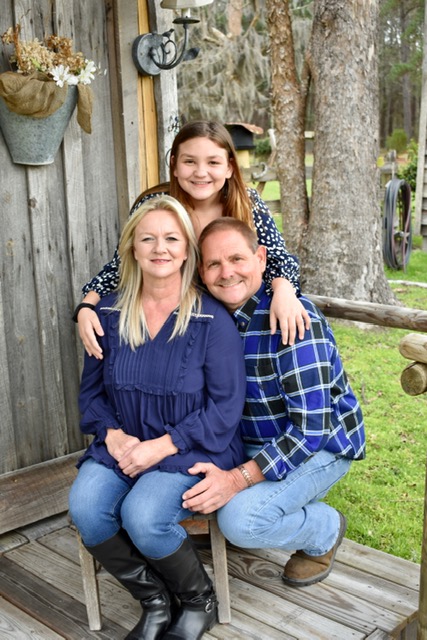 for different companies. I successfully managed an office with 7 staff members for 4 years with minimal turnover. As an Accountant, I understand the importance of meeting deadlines and ensuring the integrity of records. I also worked in the Effingham Clerk of Courts Office under the current Clerk, Mrs. Elizabeth Hursey for 4 years. Under Mrs. Elizabeth's guidance and training, I was able to learn and work in most positions in the Clerk's Office. I began in real estate, then moved to Superior and Juvenile Court. I assisted with State Court civil and criminal whenever necessary. I prepared and submitted all Superior and State Court cases for the appeals court, as well as all Juvenile case appeals. I assisted the Chief Deputy Clerk with daily deposits, assigning Superior Court criminal cases, and jury selections as needed. I am the only candidate with a strong Accounting background AND experience in the Effingham County Clerks Office.
How

 

do

 

you

 

view

 

the

 

day-to-day

 

role

 

of

 

the

 

Clerk

 

of

 

Court?

 

(The

 

balance between

 

managing

 

the

 

office,

 

working

 

with

 

other

 

elected

 

officials,

 

and

 

general public

 

servant

 

work;

 

daily

 

duties

 

and

 

responsibilities;

 

etc.)
The day to day role of the Clerk is definitely important and hectic. That's why it's so important that the person elected must possess the qualities necessary to balance it.  The Clerk must be able to prioritize, meet deadlines and be able to manage an office, the public and other organizations with genuine care. It's easy to say "I can do it", but doing it is another story. That is why experience in all these areas is so important. If you have experience but do not have the ability to work with others effectively, or vice versa, you aren't the best for Effingham County. I have both the experience and leadership skills to successfully be the next Clerk of Court.
What

 

practices

 

are

 

in

 

place

 

in

 

the

 

Clerk's

 

Office

 

that

 

you

 

think

 

are

 

important

 

to

 

carry over into a new administration?
Mrs. Elizabeth has always managed the disbursements to the State and County herself. I think that is a huge indicator of her commitment to the citizen's of Effingham County. The amount of controls she has in place to ensure the protection of funds collected is remarkable. As an Accountant, I will continue to oversee and manage all disbursements as well as the controls she has in place.
How

 

can

 

the

 

Effingham

 

County

 

Clerk's

 

Office

 

be

 

more

 

efficient?

 
Mrs. Elizabeth has done an amazing job as you can tell. It would be an honor to be the person to fill her shoes. However, I would like to implement the ability for the office to accept credit and debit cards. Our State Court Judge, Ronnie Thompson, works very hard to limit the amount of time that people are in court during traffic court, and he does a fantastic job. However, half of those citizens then must leave in order to get cash or a money order. If elected, this is the first issue I will attempt to improve.  
How

 

can

 

the

 

Clerk's

 

Office

 

be

 

more

 

transparent

 

about

 

activities

 

and

 

finances?
I believe the Clerk of Superior Court's Office is transparent about activities and finances. Audits are done regularly by outside firms and almost all records are available to the public. ​The Clerk's  duties are statutory in nature and are found in the Official Code of Georgia in hundreds of statutes created by the state legislature.
What

 

types

 

of

 

practices

 

do

 

you

 

plan

 

to

 

implement

 

to

 

advance

 

the

 

office

 

technologically?
The Effingham County Clerk's office is provided computers by the Georgia Superior Courts' Cooperatives Authority. I would like to implement the use of technology between the Clerks' office and other county departments. For example, using technology to improve record processing times between the Tax Assessor and the Clerk's office.
Will

 

any

 

other

 

employment

 

or

 

business

 

venture

 

in

 

which

 

you

 

are

 

vested

 

present

a conflict of interest for you as Clerk of Court? Please explain your answer.
No. I am not vested in any business venture nor would I have any other employment. Being the Clerk of Superior Court would be my priority everyday.
Why

 

do

 

you

 

want

 

to

 

be

 

the

 

next

 

Clerk

 

of

 

Court

 

of

 

Effingham

 

County?
I want to be the Clerk of Effingham County because I love the office and I love Effingham County.  Working with Mrs. Elizabeth was a pleasure. Watching the commitment she has for the Office and seeing her interact with the people of Effingham was a joy. I want to preserve that integrity for Effingham. I want the citizens of this county to have a Clerk who is just as committed, as honest and as easy to deal with as she is.
Is

 

there

 

anything

 

else

 

you

 

would

 

like

 

the

 

public

 

to

 

know

 

about

 

you?
I would be honored to be your next Effingham County Clerk of Superior Clerk. I work hard and would work tirelessly to ensure that the integrity and commitment you've known  for the last 35 years, will remain.  Thank you for your support.  
Please check out my Facebook page: Christina C Wilson for Clerk of Superior Court for more detailed background Information or to message or email me.