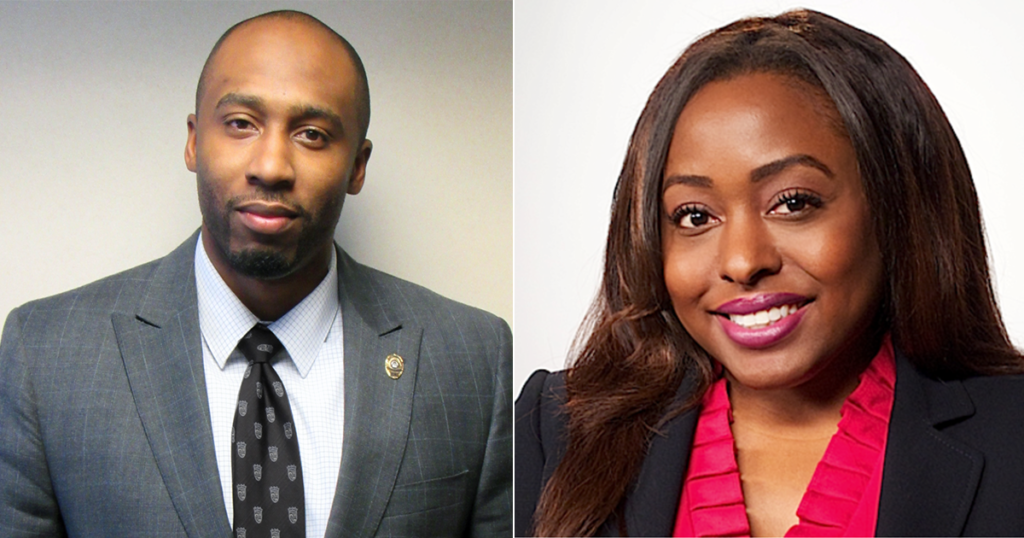 Democratic candidate for Douglas County Solicitor General Rudy Harris survived a fight to stay in the race Thursday after Democratic candidate Christina Peterson challenged his residency.
Harris could not attend the hearing due to responsibilities with his current position with the Fulton County District Attorney's Office, according to his attorney Suri Chadha, who represented him in his absence.
While Christina Peterson brought forth evidence that Rudy Harris was outside the residency limits typically required for local elections, the Board of Elections would ultimately decide in favor of Harris, citing O.C.G.A. § 45-2-1 which exclude "offices of a judicial nature" from the one year rule that applies to most elected offices.  This ruling appears to align with the opinion of the Secretary of State's office. When asked about the hearing later, Harris had this to say:
"We are happy that the Board of Elections unanimously made the right decision. It was very clear from the outset that the complaint was politically motivated and lacked merit. I love being a resident of Douglas County. My wife has enjoyed every minute of the last five years that she has been employed as a prosecutor here in Douglas County. We are here to stay. We continue to truly be humbled by the outpouring of love and support we have received from the community. As always, my focus will continue to be on the citizens of Douglas County, and the issues that impact their safety, security, and well-being."
Candidate Christina Peterson disagrees with that assessment of "judicial nature", and does intend to challenge the ruling in Superior Court:
"The citizens of Douglas County want and need leadership from someone who is invested and committed to the County and citizens herein. If the hearing did nothing else, it shed light on Rudy Harris' lack of residency and commitment to Douglas County. Harris refused to be present at the hearing and subject himself to questions that the concerned citizens have regarding why he is running for this office when he has never lived or work here and just purchased his first home in Fayette County mid-2016. Harris' frivolous tactics through his attorney to attack my character, experience and work ethic and not address his lack of residency presents a question of Harris' maturity level and professionalism. This situation is quite the epitome of politics without principles that I believe the legislators sought to address with the one-year residency requirement. Georgia law and Constitution are clear in regards to judicial power, and that power was not vested in the Solicitor General. Thus, we will appeal the decision of the Board of Elections to the Superior Court of Douglas County. [Douglas County] is my County in which I am much invested; I am a homeowner, taxpayer, voter, neighbor, friend, foster parent, volunteer, and most of all… advocate for the people. And I will advocate this matter on behalf of the concerned citizens and voters in Douglas County." stated Peterson in an e-mail response.