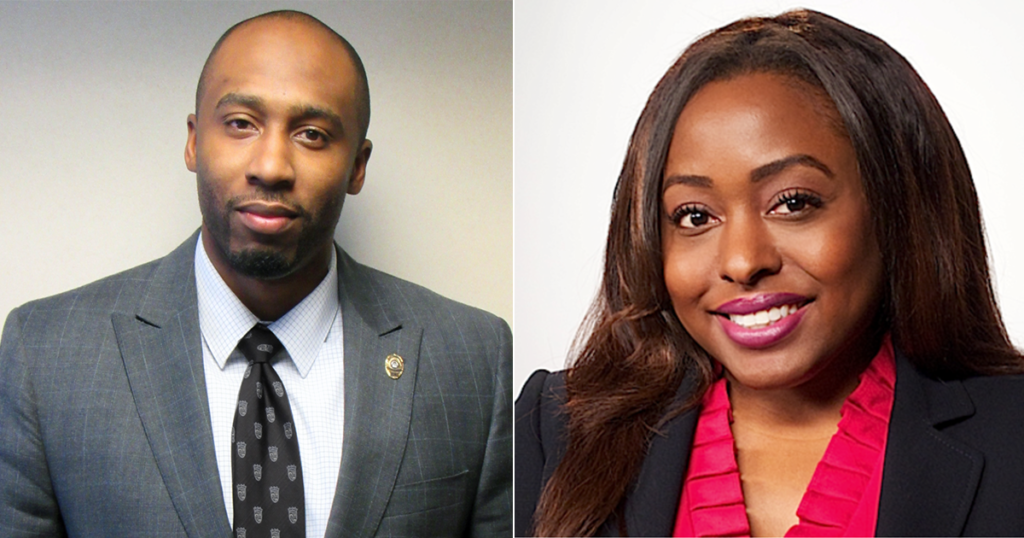 Democrat Solicitor General candidates Rudy Harris and Christina Peterson met today, not at the polls but in front of Judge Beau McClain for a Judicial Review of the findings of the Board of Elections on April 3rd.  On April 3rd, the Board of Elections ruled that Rudy Harris was not disqualified from the race due to the fact that the law states that offices of a "Judicial nature" only require the candidate live in the district upon taking office, which would make Candidate Christina Peterson's arguments that Harris did not meet the residency requirements a moot point.
During today's hearing, Candidate Christina Peterson laid out arguments as to why she believes that the office of Solicitor General is not an office of a "judicial nature," and Candidate Rudy Harris laid out his argument as to why he believed the office was of a "judicial nature."  Harris also laid out his case for why he believes he would be within the standard one-year residency requirements to hold office in Douglas County, though he still relied on the argument that the office was of a "judicial nature" and therefore he must only live in the district at the time of appointment.
After hearing both sides, Judge Beau McClain would ultimately state that it is not the position of the courts to substitute rulings for the Board of Elections.  McClain would go on to state that he did agree with the positions of both Harris and the Board of Elections that the office of Solicitor General is an office of "judicial nature", explaining that had the legislature intended for the law to only cover judges, they likely would have said "judges".
AllOnGeorgia spoke with Rudy Harris after the hearing, who gave no statements concerning the hearing other than stating that he was pleased with the outcome..
Christina Peterson does have the option of appealing this ruling to the Georgia Court of Appeals.  Whether she will do so or not remains to be seen.