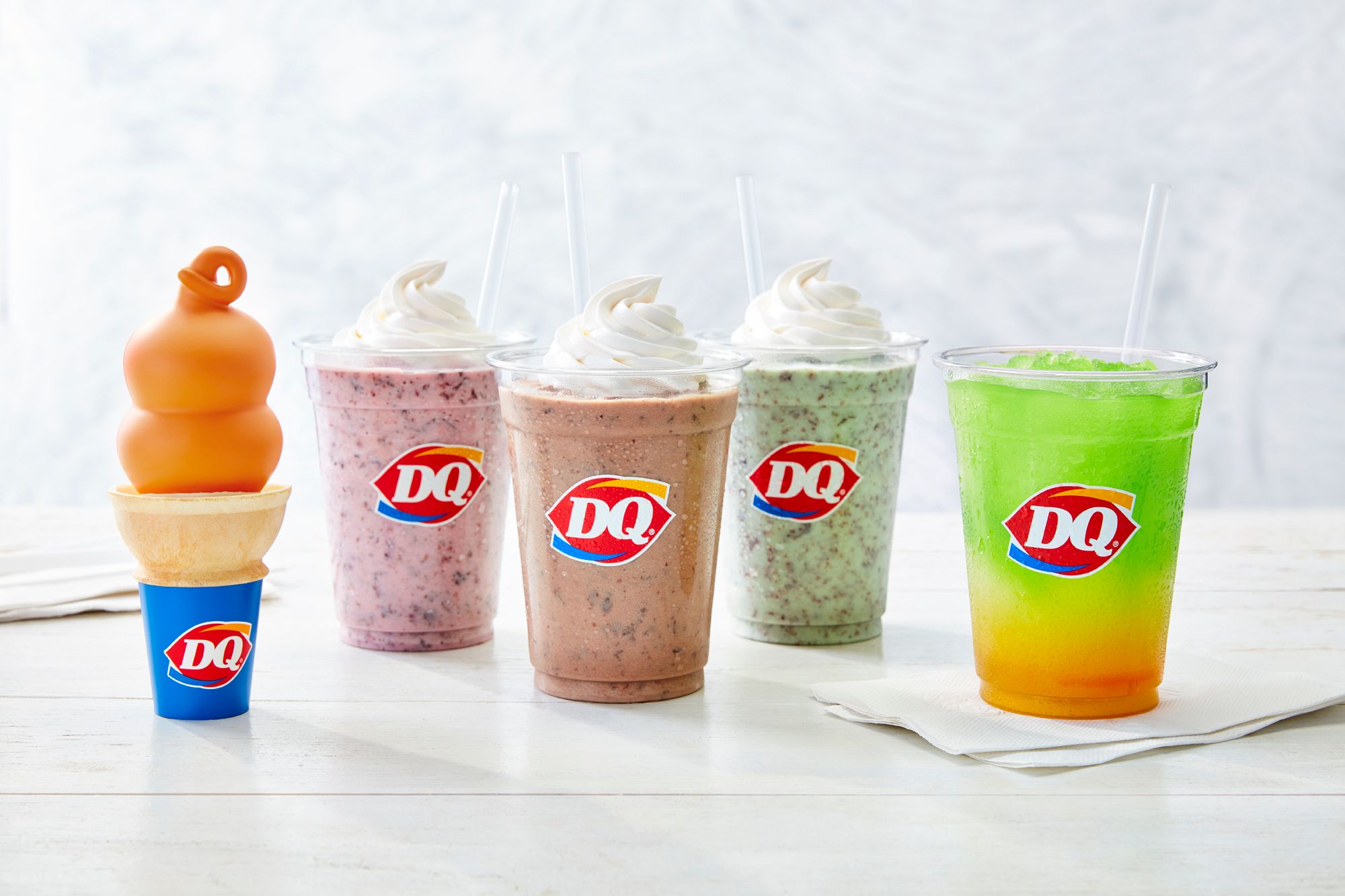 Dairy Queen has unveiled its colorful new Spring Treat Collection, and they all look delicious.

From DQ:
With the fresh new energy of spring, DQ® is excited to welcome warmer weather and longer days with its NEW Spring Treat Collection, including the return of the fan-favorite Dreamsicle Dipped Cone. Popping in a bright and happy shade of orange, the Dreamsicle Dipped Cone delivers world-famous DQ soft serve enveloped in a delicious, creamy orange and vanilla flavored crunchy coating.
In addition to a delicious dip, this year's craveable and colorful Spring Treat Collection includes:
NEW! Chip Shake Trio
For an elevated shake experience, the new DQ Chip Shakes deliver creamy DQ soft serve blended with signature choco chip confetti and real milk, finished with whipped topping. A sippable sweet treat, the Chip Shakes from DQ are available in three delicious flavors that will have fans cheering Chip Chip Hooray!
Choco Hazelnut Chip Shake: Made with decadent choco hazelnut spread
Mint Chip Shake: Made with refreshing crème de menthe
Raspberry Chip Shake: Made with real raspberries
NEW! Tropical Lemonade Twisty Misty® Slush
A refreshing slush beverage featuring bold, swirling colors and layered flavors of sweet mango, vibrant lemon-lime and tart lemonade, the NEW DQ Tropical Lemonade Twisty Misty Slush is a tropical vacation for your eyes and taste buds. Sweet sips away!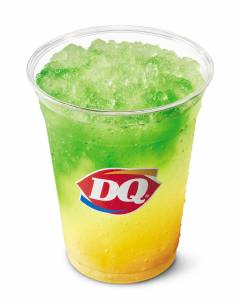 The NEW DQ Spring Treat Collection is available starting March 29* at participating DQ locations in the U.S.
Fans with dairy allergies or dietary preferences can celebrate the sweetness of spring with the Non-Dairy Dilly® Bar. A delicious treat that lives up to the classic, the Non-Dairy Dilly Bar is made with coconut cream and covered in a delicious crunchy chocolatey coating. The vegan, gluten-free treat will satisfy sweet cravings for all DQ fans. Non-Dairy Dilly Bars are available year-round at DQ stores in the US and Canada as a single-serve or multipack (6 per box).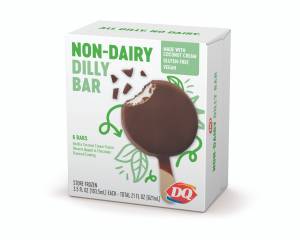 *Choco Hazelnut Chip Shake is coming soon
---
SOURCE: Dairy Queen