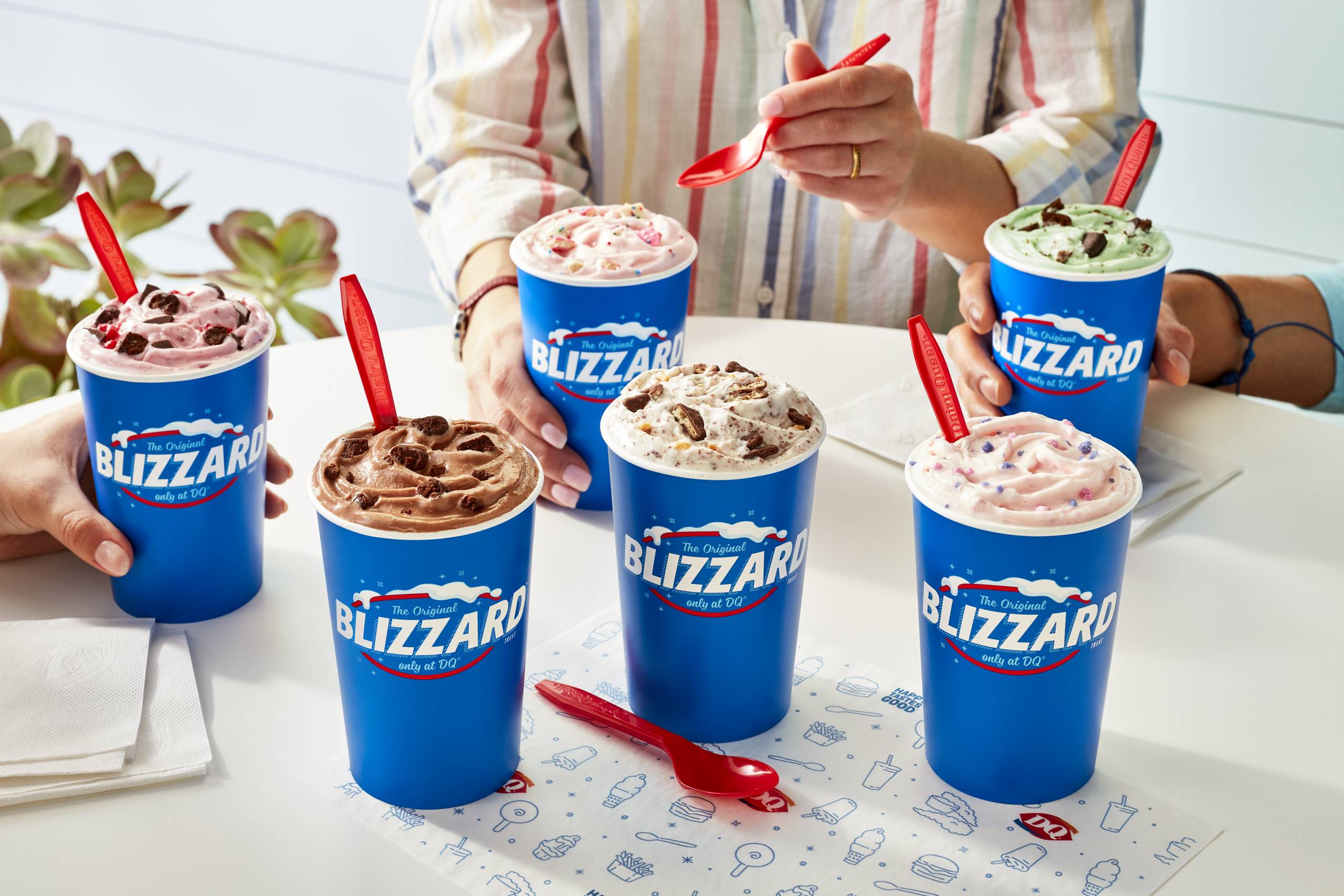 Dairy Queen is tempting taste buds with a New Summer Blizzard Treat Menu. These flavors are available now, but for a limited time only.
DQ says the new flavors will transport fans to the most iconic summer experiences with just one bite!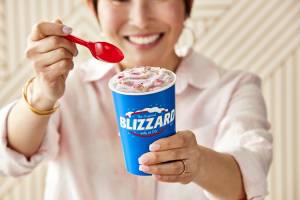 Filled with a variety of delicious flavors that represent the best parts of the season, this year's Summer Blizzard Treat Menu includes:
Girl Scout Thin Mints®: Girl Scout Thin Mints cookie pieces and cool mint blended with world-famous DQ soft serve. (Exclusively available at DQ stores.)
Brownie Batter: Creamy DQ soft serve, rich brownie batter and chewy brownie dough pieces.
Raspberry Fudge Bliss: Real raspberries, soft fudge pieces and choco chunks blended with signature DQ soft serve.
DRUMSTICK® with Peanuts: Crispy, choco covered Drumstick waffle cone pieces and chopped peanuts blended with creamy DQ soft serve.
Frosted Animal Cookie: Frosted animal cookie pieces and pink confetti frosting blended with world-famous DQ soft serve.
Cotton Candy: Cotton candy sprinkles blended with creamy DQ soft serve.
Looking ahead, DQ restaurants are embracing the season by serving up not one but two May Blizzard Treats of the Month – the Brownie Batter Blizzard Treat and the DRUMSTICK® with Peanuts Blizzard Treat.
Now when fans crave happy, DQ Delivers*. Order from DQ.com and get your favorites delivered to your door!
*Delivery subject to availability, additional fees, and minimum order requirements.
---
Source: DQ