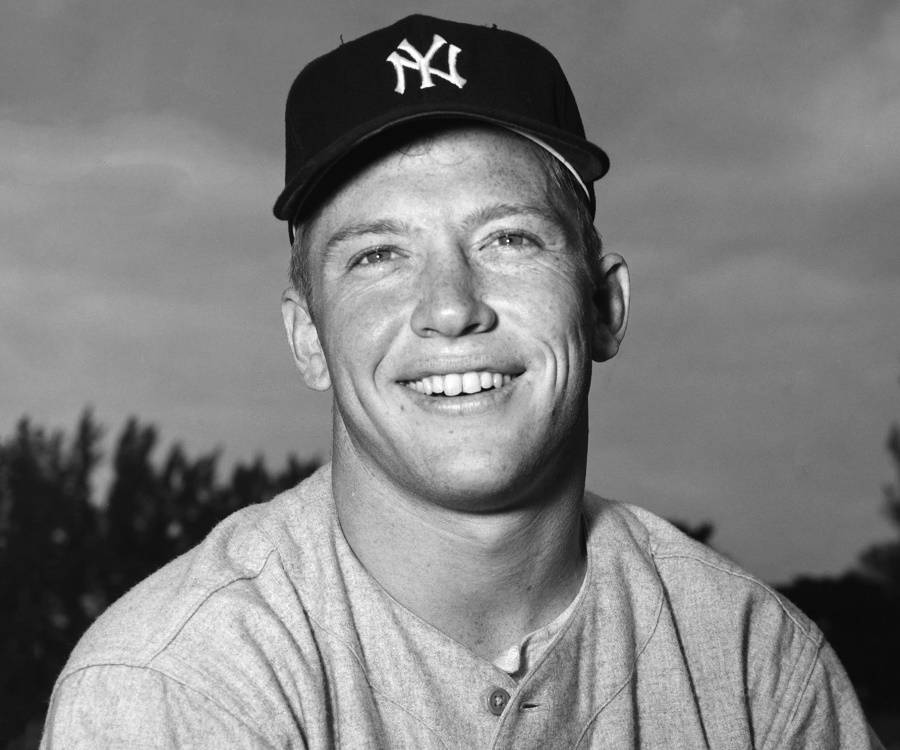 Today, AllOnGeorgia releases the ninth installment of "You Tell Me, MP" featuring legendary Glynn County-based sports writer Murray Poole. In this weekly summer series, current AOG writer Kevin Price will ask Poole a series of questions and the longtime Brunswick News sports editor and 2016 Glynn County Sports Hall of Fame inductee will answer them. Price's goal is to capture the opinions, thoughts and especially the memories that Poole has from yesteryear in local athletics. This week, the county's unofficial sports historian answers several baseball questions about the Atlanta Braves and more.

---
Chipper Jones went into the Hall of Fame on Sunday. Where do you think he ranks all-time among Braves position players? Is he second only to Hank Aaron?
No question, I would rank Chipper Jones as the second greatest Braves position player of all time, behind all-time home run king Hammerin' Hank Aaron. But it's not an easy choice in handing Chipper that designation because of another Braves Hall of Fame third baseman named Eddie Mathews. Playing for the Milwaukee and Atlanta Braves as a teammate of Aaron, Mathews ripped more home runs — 512 to Chipper's 468 — but Eddie couldn't match Jones in career batting average or RBIs.
Both, needless to say, were outstanding with the glove at third base. And let's not forget a pretty fair Atlanta center fielder in Dale Murphy. But yes, in my book, Chipper is the finest all-around Braves performer next to the great No. 44!
I know you are very fond of the great Mickey Mantle. Chipper's numbers as a switch hitter were better or right there on par with Mantle's. If you're starting a franchise and both players were in their prime which one would you select and why?
Well, this is not going to be a short and quick answer. I think you're talking about THE two greatest switch hitters who ever lived so let's compare their career statistics.
Where Chipper Jones had better statistics than Mickey Mantle were in three categories … batting average, hits and runs-batted-in. Chipper finished with a career batting average of .303 compared to Mantle's .298 career average, Jones had 2,726 hits to The Mick's 2,415 total and Chipper batted in 1,623 runs compared to Mantle's 1,509 RBIs.
But here, I think you have to throw in the fact that Jones played 19 years in the major leagues while Mantle played 18 years and really, the last three or four years Mantle probably shouldn't have still been playing ball at all, what with his chronic bad legs situation  … a scenario that dropped a well-above .300 lifetime hitter to that final career average of .298.
That said, now let's look at all the figures where Mickey Mantle was superior to Chipper Jones and why I wouldn't hesitate to take Mantle first if I were starting a baseball franchise.
… Mantle was a three-time Most Valuable Player in the American League while Jones won one NL MVP award, in 1999.
… Mantle was a 16-time major league all-star selection, Jones was an all-star eight times.
… Mantle powered 536 major league home runs, compared to Jones' 468.
… Mantle won the coveted Triple Crown in 1956 (batting avg., home runs and RBIs) and is the all-time World Series home run leader with 18 (admittedly no other team played in as many World Series as did his Yankees).
… Mantle scored 1,676 runs in his career to Chipper's 1,619 total.
… Mantle's on-base percentage was .421 to Jones' .401.
… Mantle's slugging percentage was .557 to Chipper's .529.
… Mantle's OPS (on-base plus slugging) was .977 to Jones' .930.
… Mantle won a Golden Glove once for his play in center field while Chipper never attained that honor at third base.
… Mantle nipped Chipper in stolen bases, with 153 stolen bags to 150.
And now, likely the biggest indicator of all in the difference of the two players … the WAR. WAR stands for Wins Above Replacement, an attempt by the sabermetric baseball community to summarize a player's total contributions to their team in one statistic. WAR is all-inclusive and provides a useful reference point for comparing players. In this category, Mickey Mantle scores one of the highest figures of all-time, a 110.3 rating. In comparison, Chipper Jones owns an 85.2 WAR number … certainly good but nowhere close to the Mick in this all-out evaluation category.
Suffice to say, both Mickey and Chipper were bona fide superstars in their playing careers with the Yankees and Braves, respectively, but due to his speed and power — which saw him propel the baseball farther than anyone who ever lived — Mantle belongs in a different level of super stardom, up there with the likes of Willie Mays, Hank Aaron, Ted Williams, Joe DiMaggio, Stan Musial and, yes, Barry Bonds.
And, in ending this discussion, I've heard Chipper Jones himself say, "I'm not Mickey Mantle!"
This year's Braves are in a dogfight with the Phillies for the NL East pennant. Do you think the Braves will win the division or at least get a wild card spot in the playoffs?
I like this Braves team but am uncertain if they can win the NL East over the Phillies. That's because Atlanta goes into too many periodic slumps where the Braves can't score runs and the relief — even the starting pitching — struggles big-time. And even getting a wild card spot is no certainty either, what with the Milwaukee Brewers already having over 60 wins and pushing the Cubs hard in NL Central for first place.
But, just maybe, the Bravos will put that hitting and pitching together down the stretch and still be playing baseball in mid-October.
Your pick – Fulton County Stadium, Turner Field or SunTrust Park?
I will always have a nostalgic feeling for old Fulton County Stadium and Turner Field but let's face it, the new SunTrust Park is the best, with its good sightlines, amenities, things to do around the stadium, restaurants … the whole works. The Braves really have a great park to call home now, up in Cobb County.
If the baseball season ended today who would you like to win the NL, the AL and then the World Series.
Right now, I have to go with the smokin' Boston Red Sox, who have by far the best record in  baseball with upwards of 74 wins. They should hold off the Yankees for the AL pennant but hey, don't count out those defending world champion Houston Astros.
In the NL, it looks like a dogfight for the pennant but I do like the Dodgers' pitching staff. Then throw in the Cubs, Brewers and Diamondbacks as to three who could make the World Series and again, can't overlook a possible pennant run by the Phillies and Braves out of the NL East.
At this moment though, I go with the guys in bean town, the Red Sox, to win it all.
You went to old Yankees Stadium when you were in the service. How many times did you go and what do you remember about those trips?
I went to the old and famed Yankee Stadium,  the real House That Ruth Built, only one time and that was in 1965 when I was serving in the U.S. Army at Fort Dix, N.J. And it was a trip I'll always remember because after arriving in New York City, I took the infamous subway out to the Bronx. Wearing my army uniform, I exited the subway at Yankee Stadium and walked up to the booth to purchase my ticket. But before I got there, some nice gentleman asked me if I wanted a ticket to the game, that he had an extra one and there wouldn't be any charge. I simply couldn't believe my good fortune … attending Yankee Stadium for the first time to see my favorite baseball team and, not having to buy a ticket! And that ticket was a good one, right along the third baseline in the second deck.
Mickey didn't hit a homer that day but every time he came out to the on-deck circle there was a thunderous roar that swept around the big stadium. Believe NY shortstop Tom Tresh hit three home runs in the double-header that afternoon.
I did see games in the "second" Yankee Stadium that was built in 1973 when the original one was razed but my first time seeing the Yankees in person was back in 1961 when they played the Angels in the old Wrigley Field in Los Angeles. You old-timers might know that was the summer Maris and Mantle were staging a double-barreled assault on Babe Ruth's single-season home run record of 60 roundtrippers.