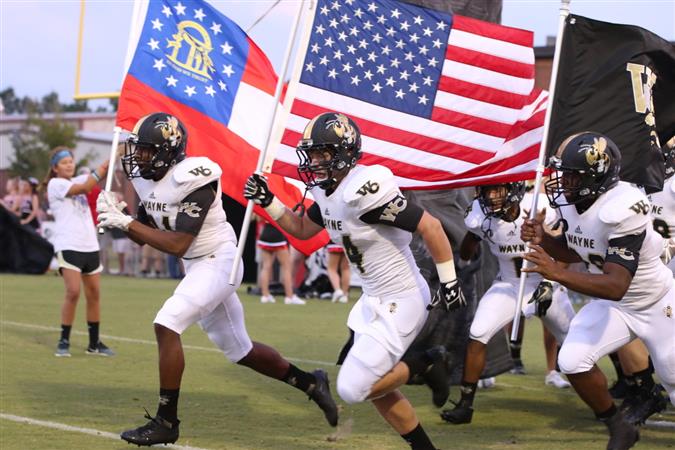 AllOnGeorgia writer Kevin Price has been visiting with area high school football coaches recently about spring practice and providing reports on each team. The lineup has looked like this: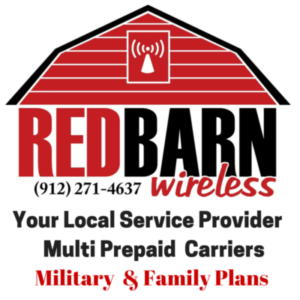 Last Week
This Week
Ken Cribb said he wants to look at a lot of players next Friday night when Wayne County takes on Brantley County in its spring football game in Jesup.
Well, the second-year head coach of the Yellow Jackets certainly has plenty of players to watch.
The Jackets had 163 players report for spring practice which opened last week and will conclude with the spring game against Brantley County a week from today.
Chances are the stands on both sides of Jaycee Stadium will be full for the 7:30 p.m. meeting between the Jackets and Herons. Brantley fans will be getting their first look at their team under new head coach Geoff Cannon while the Jackets have Jesup buzzing after a successful first season under Cribb in 2017.
"There's a lot of excitement and expectations," Cribb said.
Cribb said he expects the number of players on the Jackets' roster to dwindle as the team goes through the summer and prepares for preseason camp in August. Right now, though, the roster is made up of 108 players in the sophomore through senior classes and 55 freshmen who are new to the program.
The large turnout for the spring is a byproduct of the team's success last fall when Wayne County finished 9-2 after winning the Region 2-5A championship and reached the second round of the state playoffs with a 26-21 loss to Jones County after leading for most of the game.
"We've put a lot of hard work in. The kids have been working hard," Cribb said when asked about the offseason. "They like the way that (last year's success) tasted and want more. We have a chance to be a good football team, but we have to stay healthy and also stay focused."
Cribb said one of the primary focuses for his coaching staff in the spring has been building depth behind the front-line players and this will continue into the summer as the Jackets work toward preseason practice.
"I feel like we're as talented as we were last year but just don't have the same depth," he noted. "What we have right now just doesn't match what we lost to graduation. If we suffer injuries or lose our focus, we could have a problem."
Cribb said the Jackets have focused mainly on fundamentals in drills during spring practices with the defense working on technique and the offense working on installation of the playbook.
He said the Jackets have had some contact during inside drills and 7-on-7 work.
If they so choose, the Jackets will have plenty of skill players to showcase in the spring game. One is junior quarterback Shamar Taylor who came off the bench to lead Wayne to a 28-0 victory over Thomas County Central in the first-round playoff game after senior starter Garrett Overholt was lost for the season with a hand injury on the second play of the night.
Taylor got the start in the loss to Jones and played well according to his coach. "He is a really good athlete and throws the ball well," Cribb said. "He understands the game and what we're doing."
Taylor will be surrounded by several other dynamic players who give the Jackets a chance to field an explosive offense.
His receiving corps includes seniors Cooper Martin, a two-year all-region player, Ashby Cribb, a senior and college prospect who also will serve as his dad's backup quarterback and sophomore Trevin Wallace.
The backfield also includes senior running backs Victor Andrews and MJ Fuller, a three-year starter who has carried for 3,000-plus yards in his prep career. Fuller has several scholarship offers already including one from South Carolina which may be leading for his services according to Cribb.
The Jackets' offensive line will be anchored by tackles Weston Frankin, a rising sophomore who played every down last season as a freshman, and David Vann, a senior-to-be who has Georgia State as his leader in the recruiting game.
On the defensive side of the ball, the Jackets have the personnel to field one of the best defenses in South Georgia in 2018.
The defensive line features senior end Pat Rogers who is being recruited by both Georgia State and Georgia Southern and junior end Jalen Barnum who has caught the eye of Michigan State.
"He's on their board," Cribb said.
Senior linebacker Gant Starling, a college prospect in baseball, is back to anchor the linebacking group for the Jackets.
The secondary features senior KJ Hunter and junior Kalijah Hartzog.
"Our defense is very aggressive and very fast," Cribb said. "It's also a disciplined group of kids."
Cribb, who also serves as Wayne's athletic director, took the head coaching position with the Jackets prior to last season after spending seven seasons as head coach at Bluffton (S.C.).
He posted a 63-26 record with the Bobcats, winning three region titles, reaching the lower state semifinals three times and playing for the state title in 2011.
His 2011 team won a school-record 14 games while setting a state single-season scoring record, too.
Cribb replaced Derek Chastain as head coach of the Jackets. Chastain was just 3-8 in 2016, his only season with the team.
"Really, I'll be looking for organization and effort while looking at lot of kids," Cribb said about the spring game.
Tickets for the spring game are $5 each.