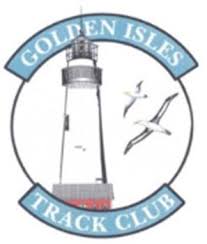 Fireworks will once again close the Fourth of July celebration on St. Simons Island.

But, the day will start with the annual Sunshine Festival 5K Run.
The yearly tradition sponsored by the Golden Isles Track Club is scheduled for 7 a.m. Wednesday at Mallery Park.
The event also include a One-Mile Fun Run which is slated for an 8 a.m. start.
Interested participants can still register in advance before the end of Monday. Registration is $20 for ages 17 and under and $30 for anyone 18 and older through the Monday deadline.
On-site registration for all ages will be $35 on race day.
All runners can pick up their information packet and also register in person from 2 to 6 p.m. on Tuesday at St. Simons Presbyterian Church.
Race-day registration will take place from 6 to 6:45 a.m. at Mallery Park near the race start-finish line.
T-shirts were included in the registration fee for anyone signing up prior to June 22. Shirts will not be included in the registration fee for those signing up this week.
Awards in the 5K race will be presented to the Overall Male and Female winners, top Masters Male and Female (ages 40-49), top Grand Masters Male and Female (50-59) and top Senior Grand Masters Male and Female (60 and older).
Also, the top three male and female finishers in the many age divisions will also earn awards.
In the Fun Run, awards will be presented to the top three finishers ages 17 and under.
There also will be a special award for the team with the most participants. Team names shoud be selected or established during race registration.
There is no walkers division in either race, but walkers are welcome to participate.
Participants are reminded that headphones, dogs, strollers, baby joggers and roller blades are not allowed during the race. Anyone found violating these rules is subject to immediate disqualification.
Each participant's finish time will be determined by disposable bid chip timing.
The post-race awards ceremony will be held in Mallery Park.
For more information on the event, visit www.goldenislestrackclub.com.
You can contact the track club at GITC@goldenislestrackclub.com