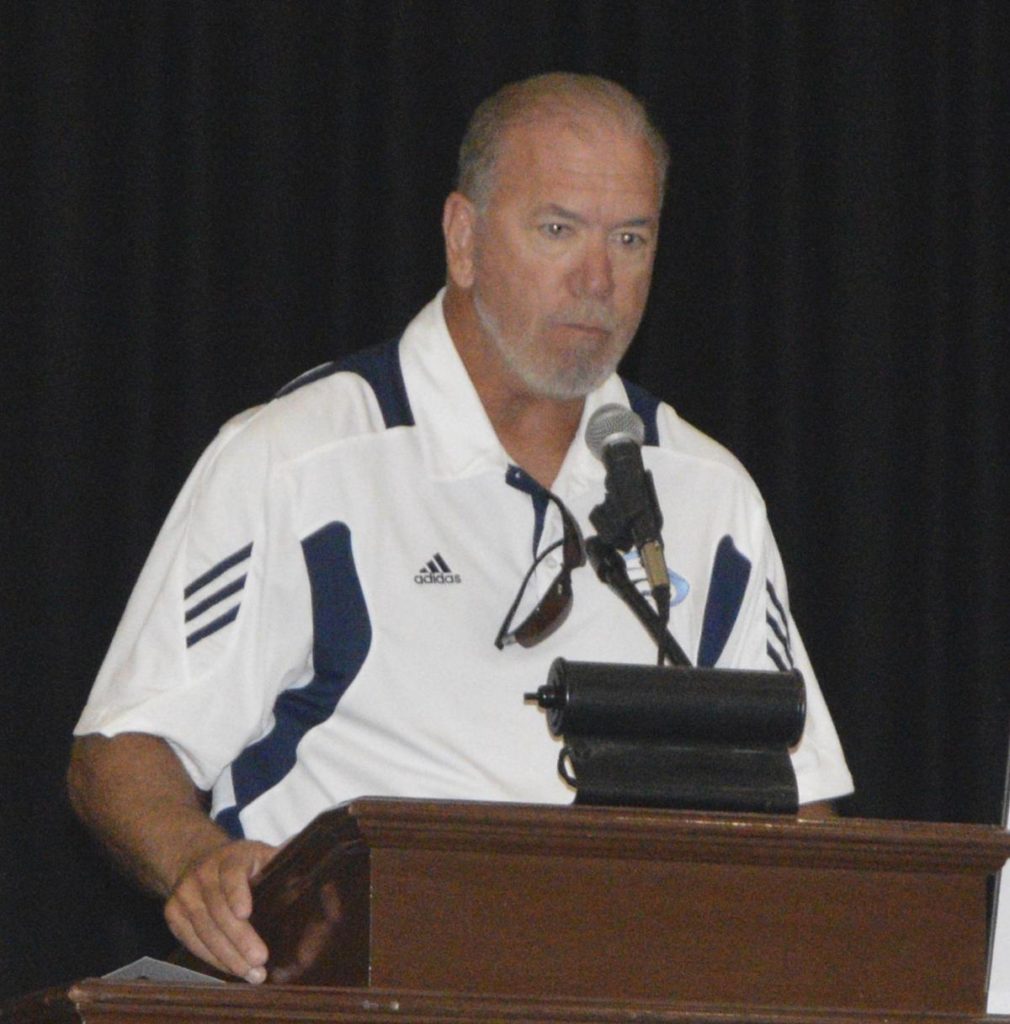 Camden County kick started what it hopes to be a promising season Friday night with a hard-fought 27-20 win over West Forsyth at Chris Gilman Stadium in Kingsland.
The Wildcats started fast after a late start due to a weather delay. They scored in eight plays on a 40-yard pass from Logan Watson to Shawn Hardy.
It was 13-0 moments later when a fumble by the Wolverines at their own 2-yard line led to a short scoring run by Camden's Daryl Williams.
West Forysth would tie the score 13-13 with back-to-back touchdowns, but Camden closed the half with Watson throwing his second TD pass of the game for a 20-13 lead at halftime. The play followed a 60-yard punt return by Caleb Keaton.
The visitors tied the score again on a long pass with just over eight minutes to go, but Camden responded with a kick return to the Wolverines' 20 and Watson teamed with Detravious Campbell for 17-yard scoring strike that was the game-winner for the Wildcats.
Watson, a junior, was impressive in his varsity debut as he finished 14-of-20 for 204 yards and three TDs.
Camden coach Bob Sphire, in his second year with the team, told reporters after the game that the Wildcats might have lost this game a year ago.
The Wildcats play Wren (S.C.) next Friday at Mercer University in Macon.
Other Southeast Georgia game results were as follows:
Pierce County 48, McIntosh County Academy 14
The Bears spoiled the head-coaching debut of MCA's Tony Glazer with a big win in Darien.
This is Pierce's second season under Jason Strickland who guided the team to the playoffs in his first season in Blackshear.
Pierce is a Class 3A program while McIntosh competes in Class A.
Ware County 62, Pine Ridge (Fla.) 0
The Gators rolled over the struggling Florida team from Deltona at Memorial Stadium in Waycross.
Pine Ridge won only two games last year and failed to win a game in league play.
Ware is ranked No. 10 in Georgia's Class 5A after going 5-6 last season in a rebuilding year, but still reaching the second round of the state playoffs.
Richmond Hill 27, Grovetown 7
The Wildcats got off to a positive start with a road win.
Richmond Hill started out 7-0 last season including a win over Grovetown before losing its final three games with the last against eventual Class 6A state champion Lee County in the first round of the playoffs.
The Wildcats led the opener 27-0 before the home squad scored in the fourth quarter.
Luke Carter was 7-of-10 passing for 100 yards and a touchdown. Aaron Bedgood and Kollins Pettaway both scored for the Wildcats along with Jabari Green who carried for 35 yards and a score.
Bedgood, a big-time playmaker, had two receptions for 45 yards and also returned a punt 74 yards.
Ruii Hernandez led the Richmond Hill defense with 10 tackles including three for loss. Jackson Bixler recorded seven tackles and a sack for the Wildcats.
Also for Richmond Hill, kicker Anthony Salazar was perfect on the night going 3-for-3 on PATS and 2-for-2 on field-goal tries. He connected from 46 and also 24 yards.
Dodge County 23, Bradwell Institute 15
On a rainy night in Eastman, the Tigers fell to the home squad as they doomed themselves with several turnovers.
The Indians led 10-6 at halftime following a weather delay that led to a late start. They were ahead 17-6 going into the fourth period.
Bradwell got within 17-12, but Dodge put away the game on a 12-yard run by R.J. Carr who scored twice for the Indians. He scored on a 35-yard run in the second quarter.
The Tigers scored on a 15-yard field goal by Kenneth Lockhart with just under a minute to go, but Dodge simply ran out the closing seconds.