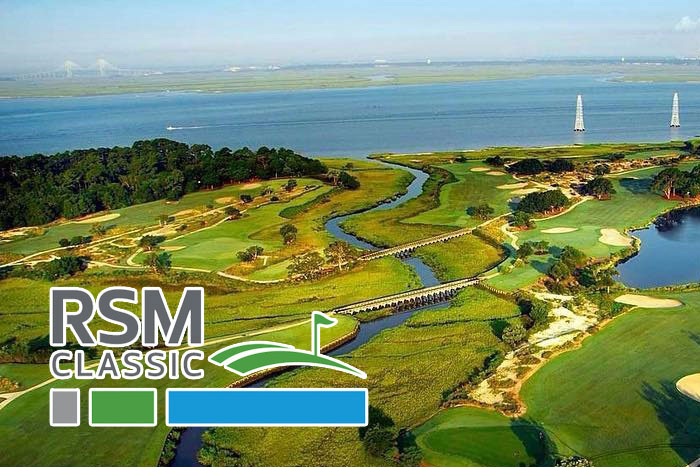 The RSM Classic doesn't take place until November, but tickets for the annual PGA Tour event are already on sale.
Tickets for the tournament, which is schedueled for Nov. 12-18 at the Sea Island Golf Club, went on sale Monday.
You can purchase tickets online at www.rsmclassic.com. Anyone having questions about tickets, can also call (912) 634-3274.
Ticket prices range from $30-$100.
Daily grounds tickets are $30 each for each of the four days of tournament play.
There is also an option to purchase an any day ticket for $35 which allows the ticketholder to attend the tournament on any one of the four competition days, Thursday through Sunday.
A weekly ticket booklet can also be purchased for $100. This option gives someone a ticket to each round of the tournament in addition to a general admission ticket to the concert event scheduled for Saturday, Nov. 17.
Tickets will not be shipped until Aug. 6 while the ticket booklets, which include the concert ticket, will not be shipped until concert tickets are available for purchase.
All tickets include parking and shuttle fees from the tournament's designated parking areas.
All youth ages 17 and under are admitted free to any day of the tournament when accompanied by an adult ticketholder. This does not include access to hospitality areas and the concert event.
The RSM Classic was first held in 2010. It is a FedEx Cup tournament and is contested on Sea Island's Seaside and Plantation Courses.
It is expected to draw a full field of 176 players including local touring professionals such as Davis Love III, Brian Harman, Zach Johnson and Matt Kuchar.
The Davis Love Foundation serves as the tournament host.
The winner earns a spot in the 2019 Masters tournament at Augusta National Golf Club.
The Plantation Course, which is used during the first two rounds of the event, will be renovated following this year's tournament by Davis an Mark Love and their course design team. It will open prior to the 2019 RSM tournament.
The tournament grounds are closed to the general public on Monday and Tuesday of tournament week as players participate in practice rounds and also a Monday pro-am event.
The grounds open to the public on Wednesday for Community Day which features the Yamaha Pro-Am Event, Youth Golf Zone and the Charity Putting Challenge. Admission is free.
Saturday's third round will serve as Military Appreciation Day and the Bridgestone Folds of Honor Million Dollar Challenge will take place near the main entrance.
Following round three, the Concert Event will take place at McKinnon/St. Simons Island Airport. Time and performing artist are still to be determined.
Last year, Austin Cook won the RSM tournament for his first victory on the PGA Tour.