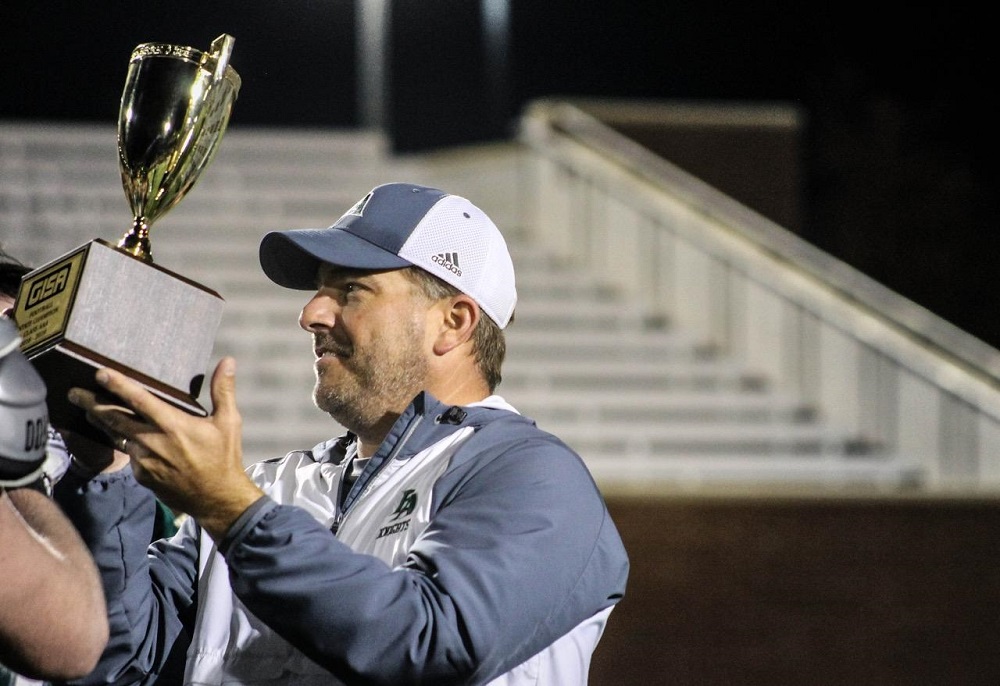 It's no surprise that the accolades are now rolling in for the Frederica Academy Knights football team.
Fresh off their 48-0 victory this past Friday night in the Georgia Independent School Association Class 3A title game, the Knights are well-represented on the Region 2 all-region team, the GISA all-state team and also the GISA all-star rosters.
All three teams were announced Monday following a meeting of the coaches in Perry to determine the all-state players for the 2018 season.
At the region level, the league champion Knights had ten players named to the all-region team with three others earning honorable-mention recognition.
Senior quarterback-defensive back Jaylin Simpson leads the list as he was named the Region Player of the Year while Frederica head coach Brandon Derrick was named the Region Coach of the Year.
The Knights' all-region performers include receiver-defensive back Jashawn Sheffield, receiver-defensive back Patrick Brunson, linebacker-offensive skill player Harry Veal, running back-defensive back Denver Anthony, running back Isaiah Jackson, linebacker Josh Meadows, offensive-defensive lineman Camron Gardner, offensive-defensive lineman Josh Elliott and offensive-defensive lineman Mike Tindle.
The Frederica players getting honorable-mention recognition are Deke Jernigan, Cole Hinson and J.T. Elliott.
Six of the Knights' all-region players also earned all-state honors. Those are Simpson, Sheffield, Brunson, Veal, Jackson and Tindle.
Also getting all-state honorable-mention recognition were Anthony, Gardner and Meadows.
Derrick was also named the GISA Class 3A Coach of the Year after leading the Knights to this year's state championship.
All six of Frederica's all-state players were selected to play this week in the GISA all-star game that will be played Friday night at Southland Academy in Americus. Brunson will not participate in the game due to a prior commitment, however.
Derrick was picked to coach the Blue team in the all-star game against the Red squad. Simpson, Sheffield, Veal and Tindle will join their coach on the Blue squad, but Jackson is slated to play for the Red team.
The all-star game features players from all three GISA classifications.
Derrick said the honors picked up by the Frederica players are well-deserved.
"Our kids performed all year at a pretty high level," the FA coach noted. "We played some of the best competition in this league and lost three games by a combined total of nine points. Our kids really played up to their potential the last four weeks."
More honors could be coming the Knights' way over the coming days and weeks as various media outlets and other organizations announce winners of awards selected by their groups following the completion of the prep season.