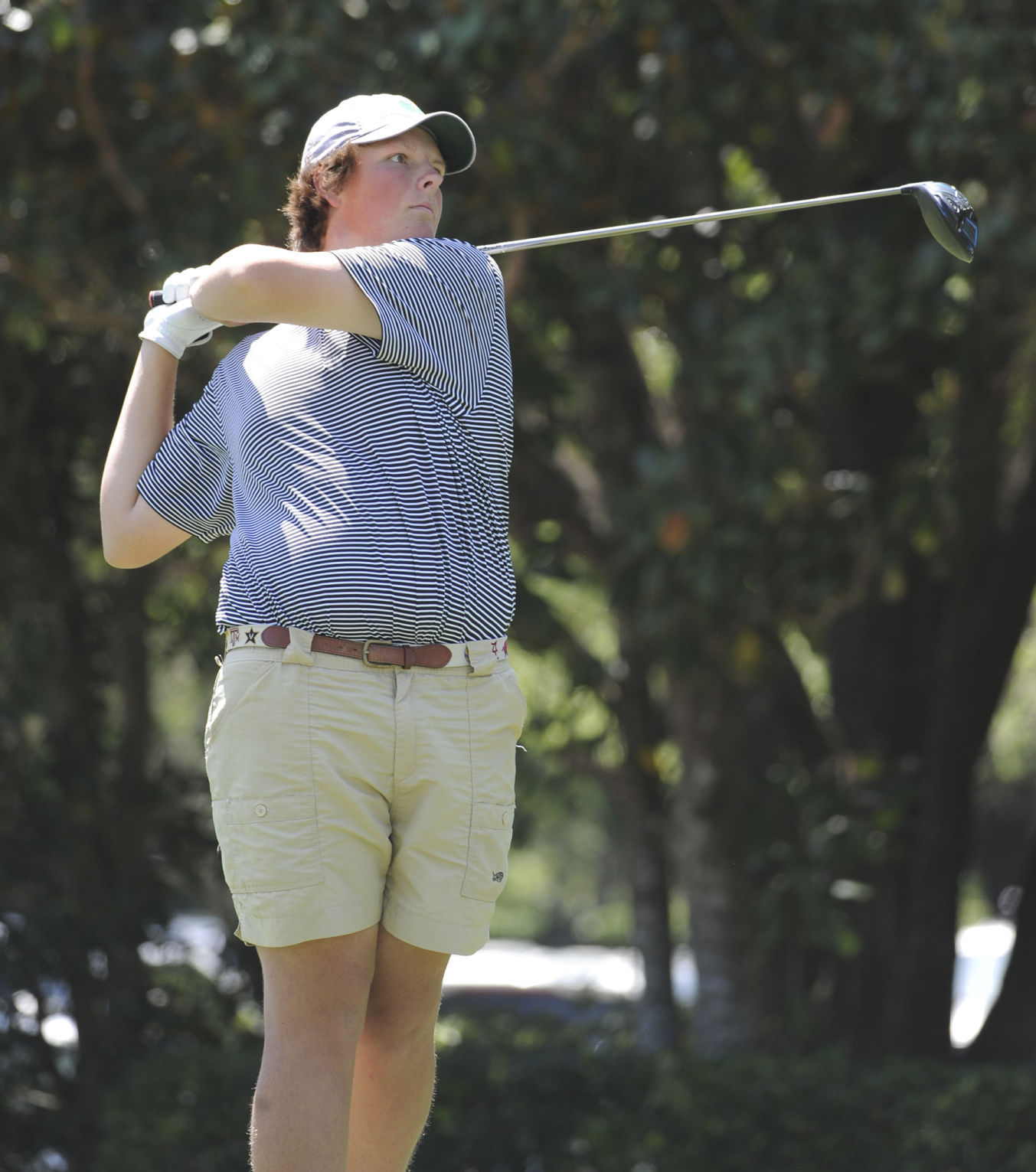 The Georgia High School Association is bringing its Class 6A state tournaments to Jekyll Island next week.
And that means the Glynn Academy boys and girls teams won't have to travel to compete for the state championships this season.
The 36-hole tournaments will be played Monday and Tuesday at two of the courses at Jekyll Island Golf Club. The boys tournament is scheduled for the Pine Lakes Course while the girls event will be played on the Indian Mound Course.
In both tournaments, the first 18 holes will be played on Monday with the second and final rounds set for Tuesday.
Prior to the start of play, the Glynn County school system, which is serving as tournament host, will treat the participating teams and players to a banquet where Southern Soul Barbeque will be served and one of the local touring professionals will be the guest speaker.
In the boys event, the Red Terrors aren't the favorites to win the state championship, but Glynn head coach Mike Zito is confident the Terrors can contend for the championship if things click for the team at the right time.
"We have not played a tournament this year where all of our players jelled together," Zito said. "We've got the talent. It's just whether or not we can pull together on those two days. Our guys know what's on the line. They'll be prepared and they all have plenty of tournament experience. It's just a matter of getting it done."
Consistency throughout the lineup has been an issue for the Terrors this season. Zito said big numbers and bad decisions have been problems for the team this season.
"Our goal from the beginning has been to win state, but the biggest thing for us is execution," the coach noted. "We've made a lot of mistakes on the greens, had a lot of three-putts. And another big thing has been following a bad shot with another bad shot. Too many times our guys have hit a bad shot and tried to hit a great shot right after that, rather than just taking a bogey and moving on."
The Terrors won their area tournament back in April on the same Pine Lakes layout that is holding the state tournament this week, but Glynn shot a 315 that day and managed to win despite its less-than-stellar play.
"It was just a bad day," Zito said. "Everyone had quadruple-bogeys, triple-bogeys. It was just a bad day for everyone."
Glynn knows that score won't cut it in the state tournament. Zito figures it might take an even-par team score or a score two or three shots under par to claim the state title.
He said the Terrors have those numbers in their game, but they have to play their official rounds like they do practice rounds to post those type scores on the scoreboard.
"We've shot 292 or better in practice and qualifying rounds, but our best in a tournament this year is a 302," Zito said. "We'll be in the mix if we play like we're capable."
In preparation for the state tournament, the Terrors have mapped out a game plan for each hole on the par-72 Pine Lakes Course which will play 6,650 yards for the state tournament.
Course management is something the Terrors have stressed in the lead-up to the state tournament.
"We've got a lot of big-hitters, but we have been hitting a lot of 3-woods and hybrids off the tee," Zito said. "We're looking for accuracy off the team and then conservative shots into the greens. If we walk away making a bunch of pars, we're going to have a good chance because you're going to make some birdies too."
Glynn will go with a lineup that includes Gray Johnston, Pope Arline, Worth Pickens, Bobby Hrdlicka, Caleb Weese and Jimmy Bishop. Carson Stroud will be an alternate.
Each team plays six players with the four best individual scores in each round counting toward the team's overall score for that round.
An individual champion will be crowned after 36 holes as well.
Johns Creek, which won the state title last spring, is back to defend its state title.
For what it's worth, Creekview shot the lowest score in the four area tournaments held around the state, winning Area 4 with a 297 score over 18 holes. Greenbrier won Area 2 with a 298 and Johns Creek won Area 4 with a 299.
Others coming to compete in the boys tournament are Alpharetta, Cambridge, Coffee, Dacula, Dalton, Dunwoody, Evans, Gainesville, Harrison, Houston County, Lakeside-Evans, Lanier, Richmond Hill and Sequoyah.
While the boys battle on the Pine Lakes Course, the girls will decide their state team and individual winners on the adjacent Indian Mound Course. It is also a par-72 course that features tree-lined fairways, water and ample amounts of sand.
Glynn finished second in the Area 1 tournament with a 247 team score while Valdosta won the event with a 244 score.
In other area tournaments, Gainesville carded a 271 to win Area 2, Northview won Area 3 with a 235 while defending state champion Johns Creek was second with a 242 and Dalton won Area 4 with a 259.
Also set to compete in the girls tournament are Allatoona, Alpharetta, Dalton, Effingham, Grovetown, Harrison, Lakeside-Evans, Lanier, Northgate and Richmond Hill.
Brunswick High head girls coach Erica Grady is serving as the tournament director for both the boys and girls events.
"She is doing an incredible job of getting everything ready," said Steve Waters, athletic director for Glynn County Schools.