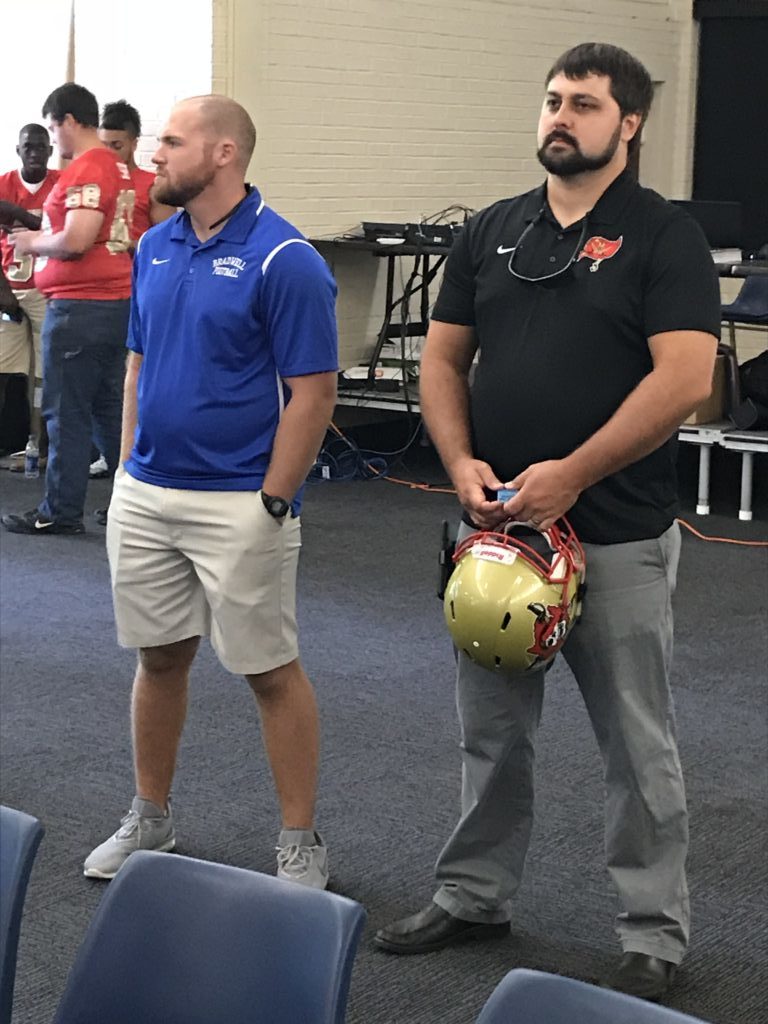 Tony Glazer did get to take his new McIntosh County Academy football team through spring drills in May, though he was still finishing up his teaching duties at nearby Liberty County.
But this summer, the Buccaneers picked up the pace under their first-year head coach who previously served as the defensive coordinator for the Panthers in Hinesville.
"The kids have worked hard every day. We've gotten after it in the weight room and on the practice field," Glazer said Saturday during his time behind the microphone at the Southeast Georgia High School Football Media Day on St. Simons Island.
The Bucs are coming off a 3-6 campaign in 2017 when they finished 1-4 in Division A of Region 3-A and failed to make the playoffs after playing for the Class A state title the previous season under Robby Robinson.
Robinson was dismissed by MCA following the 2016 season, and Terel Toomer, who had been the team's defensive coordinator, was promoted to head coach last season before he also was let go after just one year in the head position.
Glazer knows the constant coaching changes in Darien have been tough on the MCA players, but he made note of the leadership that the players who accompanied him to Saturday's preseason event have brought to the team during this latest transition.
"They're exactly the kind of guys needed to get McIntosh back where it needs to be and is going to be," he said.
In the spring, the new coach began installing his spread offense and his multiple 40 defense.
Glazer said the Bucs have worked under the motto of "Get Better Every Day."
"We wanted to be better the second week of spring practice than we were the first," he explained. "We wanted to be better in July than we were in June, and we were.
"We want to do the same during the season. We want to be better in Week 3 than we were in the scrimmage, and then when we get to region play, we want to be better than we were at the start."
McIntosh is set to scrimmage against his old Liberty team before opening the season Aug. 17 at home against Pierce County.
The Bucs will then have an off week before hosting Brunswick on Aug. 31. They will then have another open week before going to Jenkins County on Sept. 14.
They play their first region game on the road at Calvary Day on Sept. 21, kicking off a string of seven straight games to close out the regular season.
"We're going to be a young team, but we're looking forward to the challenge," Glazer said.