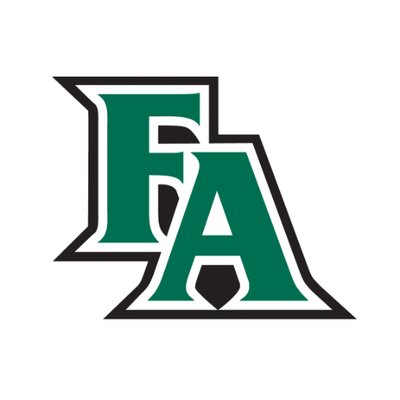 Frederica Academy's quest for another state golf championship has been put on hold by Mother Nature.
The Georgia Independent School Association Class AAA state tournament that was scheduled for Monday at Sapelo Hammock Golf Club in Shellman Bluff has been postponed until next Monday due to today's inclement weather.
The 18-hole state tournament was actually called off last Friday by Jon Dorminey, director of athletics and student services for the GISA, based on the forecast that called for rain all day Monday in southeast Georgia.
The Class AA tournament in Cordele was also postponed Monday due to weather.
Frederica coach Tom Willis said he can remember two other state tournament postponements during his long tenure with the Knights. The last was in 2009 when the tournament started but was halted by rain during play. The tournament finished up the following day.
"I'd rather have the tournament in good weather so it can be enjoyed," Willis said.
The Knights are gunning for their 11th consecutive state crown. They shot a 306 score last week in the Region 3-AAA tournament to win by 29 shots over runner-up Pinewood Christian.
That tournament was also played at Sapelo Hammock.
Frederica golfers Thomas Hogan and Sarut Vongchaisit both shot 2-over-par 74 over the regulation 18 holes before Vongchaisit made a birdie on the first playoff hole to earn medalist honors.
Vongchaisit would have missed the state tournament had it been played as scheduled Monday due to personal reasons. Willis said he is hopeful that the No. 1 player in his lineup will be back and ready to play in the state event next week.
Willis said the Knights will still play in the prestigous Southern Cross Junior Invitational set for Friday and Saturday at the Palmetto Golf Club in Aiken, S.C.
"That is not the perfect situation because it's two tournaments almost back-to-back," Willis said, "but the Southern Cross is a big deal and only accepts teams by application. So, I didn't want us to back out on them if we could possibly make it."
The Knights won their 10th consecutive state crown last spring with a 301 score at the Brunswick Country Club.
Willis said last week that Sapelo Hammock will provide a good test for the teams competing in the state tournament.
Last week as the team prepared for the state event, the Knights held their chipping and putting contests that have become an annual tradition that the players look forward to each season. Both contests were held at Sea Island Golf Club's Retreat Course, where the Knights practice and play regularly.
Ryan McHugh won the chipping contest while Joe Levitan won the putting competition that comes with getting Frederica's version of the green jacket.
The yearly winners are posted on a scroll displayed in Willis' classroom at the school.