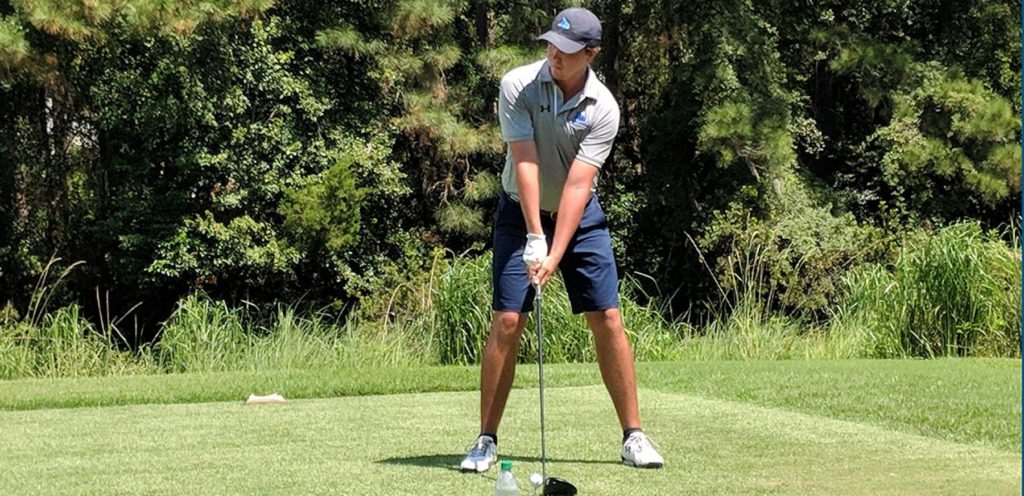 The College of Coastal Georgia men's golf team played in another tournament, and Mark David Johnson came away with another victory for the Mariners.
Johnson, a former Glynn Academy standout, won his third straight individual title Tuesday at the USCB Sand Shark Invitational played at the Innisbrook Resort – Copperhead Course in Palm Harbor, Fla.
The Coastal Georgia senior finished the 54-hole tournament at even-par 213 to share medalist honors with Northwestern Ohio's Tom Froom. Johnson carded rounds of 70-72-71 while Froom, who shared the 36-hole lead, posted scores of 69-72-72.
Johnson and Froom finished three shots better than their nearest challengers.
Johnson won Coastal Georgia's Fall Invitational at Sea Island's Retreat Course last month to kick off the fall schedule and made it two in a row last week with his victory at the Thomas University Fall Invitational played on the Kinderlou Forest course in Valdosta.
Coastal Georgia also won the team championship in those tournaments, but the Mariners who are ranked No. 4 in the NAIA Top 25 rankings settled for second this week on the par-71 Copperhead Course which annually hosts the PGA Tour's Valspar Championship.
With his three victories in three starts, Johnson has now won five tournaments since joining the Mariners last season. He is the first-ever Coastal Georgia golfer to win three consecutive tournaments, and Johnson now has four victories in his last five starts with the Mariners dating back to last season.
"I'm playing great golf right now," Johnson said, "and with the win this week while not feeling like I had my best stuff, that really gives me confidence. I still have flaws in my game to work on, but so far, this season is giving me more and more confidence as it goes on."
In the team race, the Mariners finished seven shots behind tournament winner Northwestern Ohio, the sixth-ranked team in the country. The Ohio school led from start to finish, winning with an 872 score that included totals of 286-292-294.
Coastal Georgia was in fifth place after Monday's first 36 holes, but rallied to climb the leaderboard and take second overall with its final 879 score. The Mariners shot a 287 in Tuesday's closing round which was seven shots better than the number posted by Northwestern Ohio.
For the Mariners, both Jackson Lawlor and Kyle Kidd also shot even-par 71 in the final round to help the team close strong. Lawlor would end up tied for 13th at 222 (75-76-71). Kidd made a huge leap on the leaderboard to finish tied for 21st at 224 (78-75-71).
Also on Tuesday, both Chip Thompson and Eli Scott shot 74 for Coastal Georgia. Thompson finished in a five-way tie for 16th at 223 (77-72-74) while Scott finished tied for 24th at 225 (75-76-74).
"The team played well today," said Coastal Georgia coach Mike Cook of the final 18. "The team is playing well. This was not a bad showing on a tough golf course. It was also a strong field with six teams ranked in the top 25."
USC-Beaufort finished third with its 883 score, four shots off the mark posted by the Mariners. Keiser took fourth with its 888 score and Keiser's B team finished fifth with an 890.
USC-Beaufort and Keiser both compete in the Sun Conference with Coastal Georgia.
The Mariners will close out their fall schedule at the Webber International Fall Invitational set for Oct. 13-15 in Lake Wales, Fla.
Also on Tuesday, the Coastal Georgia women's team finished second at the USCB Sand Shark Invitational which was played at Oldfield Golf Club in Okatie, S.C.
Coastal Georgia shot 966 over the 54 holes with scores of 316-320-330. Lauren Bird finished sixth for the Mariners with a 237 score. She had rounds of 75-76-86.
Tournament host USC-Beaufort won the event with a 933 score.