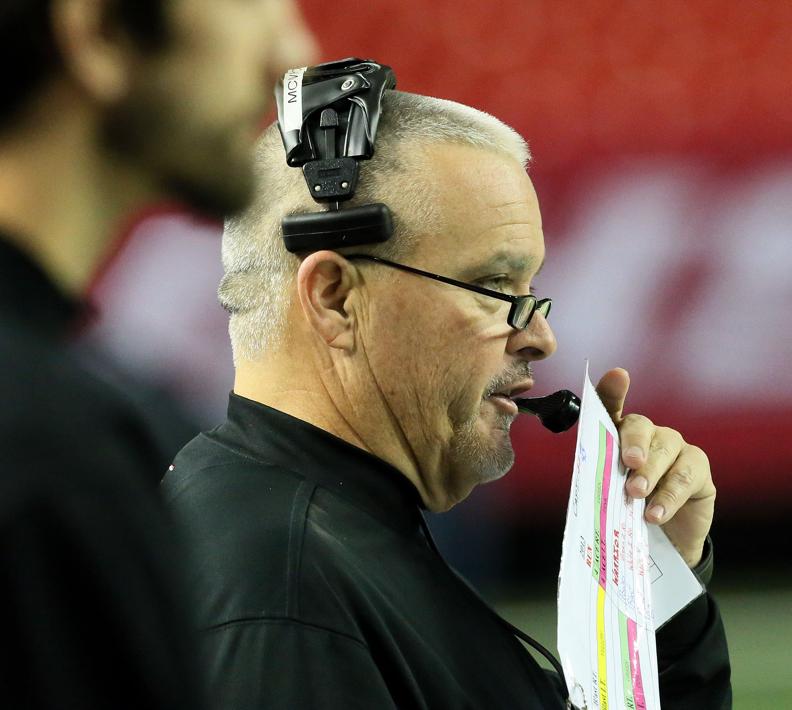 Rich McWhorter will receive a special award from the Georgia Athletic Coaches Association this weekend.

The longtime head football coach at Charlton County High School in Folkston will be presented Nike Coach of the Year Lifetime Achievement Award during the GACA annual hall of fame induction banquet Saturday in Dalton.
The Nike Coach of the Year Award says it is "for longevity in the coaching profession and service to communities and student-athletes all over the state of Georgia. This award not only recognizes talented coaching abilities, but emphasizes the generosity and commitment in our profession."
McWhorter has been the head coach at Charlton County since 1990. He has a 280-75-2 record and has won 15 region championships and four state titles with the Indians. Charlton County has also finished as a state runner-up three times under McWhorter.
He is one of only 27 coaches in state history to win 250-plus games and he is currently 16th on the all-time wins list for Georgia coaches, coming in just behind Billy Henderson (285) and Jeff Herron (287).
Also this weekend, several others will be recognized by the GACA including Gary Phillips, former executive director for the Georgia High School Association who will receive the Sam Burke Award for his time and effort in promoting Georgia high school athletics.
Those being inducted into the GACA Hall of Fame this year include Dave Hunter (football), Charles Reid (basketball), David McDonald (baseball) and Marty Hutsell (wrestling).
This year marks the 18th hall of fame induction and the 80th awards ceremony for the GACA.
The GACA is meeting this weekend at the Dalton Convention Center.