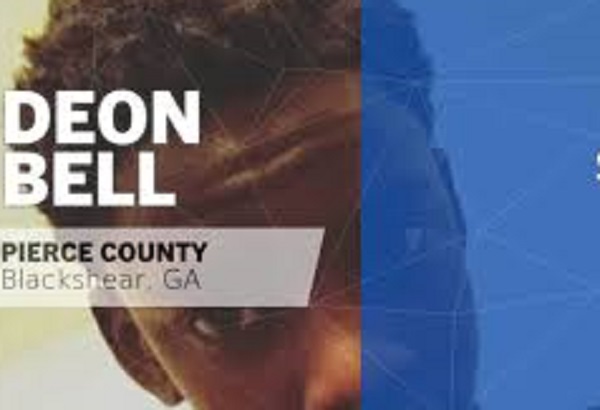 Deon Bell may have saved Pierce County's unbeaten season and also their chance for the Region 2-3A title on Friday night.

The junior cornerback came off the left edge and blocked the extra-point try by Appling County in overtime that allowed the Bears to escape Baxley with a thrilling 27-26 region victory over the hometown Pirates.
With the win, Pierce moved to 9-0 for the season and grabbed solo possession of first-place in the region standings at 4-0 with one more regular-season game to play.
The Bears will host Liberty County this Friday as they hope to finish out a perfect season and claim the region title all at once.
And because Bell gave them that chance, he has been named this week's Southeast Georgia High School Football Player of the Week.
He actually did more than block that kick, though, as noted by Pierce head coach Jason Strickland.
"Deon stopped a fake punt, had an interception, had a huge open-field tackle on a third down to get them off the field and then blocked the extra point to win the game," the Pierce coach said.
On the night, Bell also got credit for seven solo tackles.
For the season, the junior has 24.5 tackles, one for loss, two interceptions, six pass breakups and two blocked field goals.
"Deon is a very physical football player whose length has continuously caused people problems," Strickland said. "For us, he's like having another coach on the field. His character alone makes us a better football team."
To see the blocked extra point by Bell to win Friday's game, click here.
Players of the Week
Week 1 – Logan Watson (Camden County)
Week 2 – Kris Coleman (Liberty County)
Week 3 – Isaiah Jackson (Frederica Academy)
Week 4 – MJ Fuller (Wayne County)
Week 5 – Kevin Harris (Bradwell Institute)
Week 6 – Shamar Taylor (Wayne County)
Week 7 – KJ Lee (Brunswick)
Week 8 – John Jones (Pierce County)
Week 9 – T'Shawn Lang (Glynn Academy)
Week 10 – Jamal Polite (Richmond Hill)
Week 11 – Deon Bell (Pierce County)