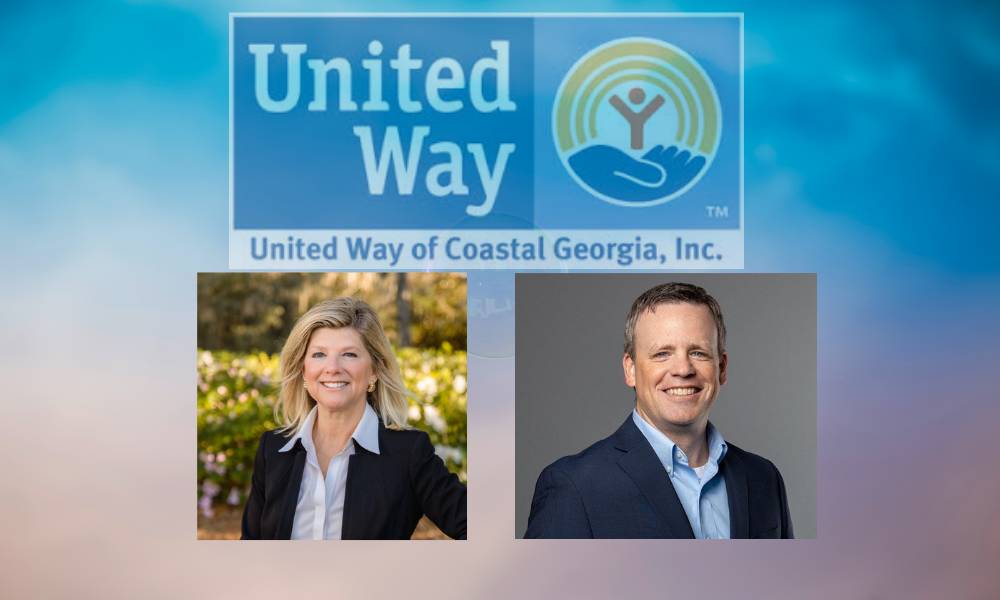 On Monday, September 14, United Way of Coastal Georgia (UWCGA) launched its 2020-21 Annual Campaign. The weeklong Kickoff will feature a series of in-person and online activities. This year's theme is United We Change Lives.

 "In our community, UWCGA works to increase economic self-sufficiency for every person in Glynn and McIntosh counties," said Justin Callaway, Executive Director. "Through investment in and partnership with local agencies, we strive to deliver strategic solutions related to child/youth readiness, stable environments, and workforce development."
United Way of Coastal Georgia is able to accomplish its mission year after year thanks to generous individuals and organizations who show their support through their financial contributions during the Annual Campaign as well as the invaluable gift of their time and talents. The 2020-21 Campaign will run through February 2021 and seeks to exceed its fundraising goal of $800,000. Over $122,000 is currently realized ahead of the Campaign Kickoff.
"For over 60 years, our organization has worked with local businesses, nonprofits, government, and civic- and faith-based groups, along with educators, health providers, senior citizens, young leaders and other influencers to continue to build stronger communities in Glynn and McIntosh," remarked Mary Jenrette, UWCGA Board Chair and Senior Vice President, Synovus Wealth Management. "Our focus is on the building blocks for a good quality of life – health, education and income stability."
As part of the Kickoff, UWCGA will host two in-person volunteer events with respect given to COVID-19 safety guidelines and social distancing. On Monday, September 14, a Born Learning Trail will be installed at the Boys and Girls Club at Burroughs Molette. The trail designed to help adults interact with children to boost language and literacy development. It will be a permanent outdoor fixture on the Burroughs Molette property, open to the public, to encourage educational activities for the youngest learners in the community.
The second volunteer opportunity will be held Wednesday, September 16, in partnership with Second Harvest of Coastal Georgia. A food distribution event will be held at Glynn Place Mall at 10 am with volunteers from UWCGA, St. Simons Community Church and the Georgia National Guard.
In July, Michael Scherneck, President and CEO, Southeast Georgia Health System, was named as the 2020-21 Honorary Campaign Chair. He is joined by a Campaign Cabinet comprised of local community leaders and volunteers including Jeff Bennett, Collins & Associates Real Estate Appraisers; Markisha Butler, WorkSource Coastal; Dialo Cartwright, Georgia Power; Brad Danowski, Ameris Bank; Kathryn Downs, Glynn County Board of Commission; Cornell Harvey, City of Brunswick; Lee Hopkins, La-Z-Boy Furniture Galleries; Mary Jenrette, Synovus Wealth Management; Dionne Lovett, Coastal Regional Commission; Creg Miller, Edward Jones; Missy Neu, Berkshire Hathaway Hodnett Cooper; Alan Ours, Glynn County Board of Commission; Brad Randall, Signature Properties Group; Quinton Staples, College of Coastal Georgia; Sean Stewart, Turner & Associates; Steffanie Thompson, Rich Products; Parra Vaughn, Sea Island Company; and, Melissa Williams, community volunteer.
To learn more about United Way of Coastal Georgia and the 2020-21 Annual Campaign, or to donate, please visit uwcga.org.