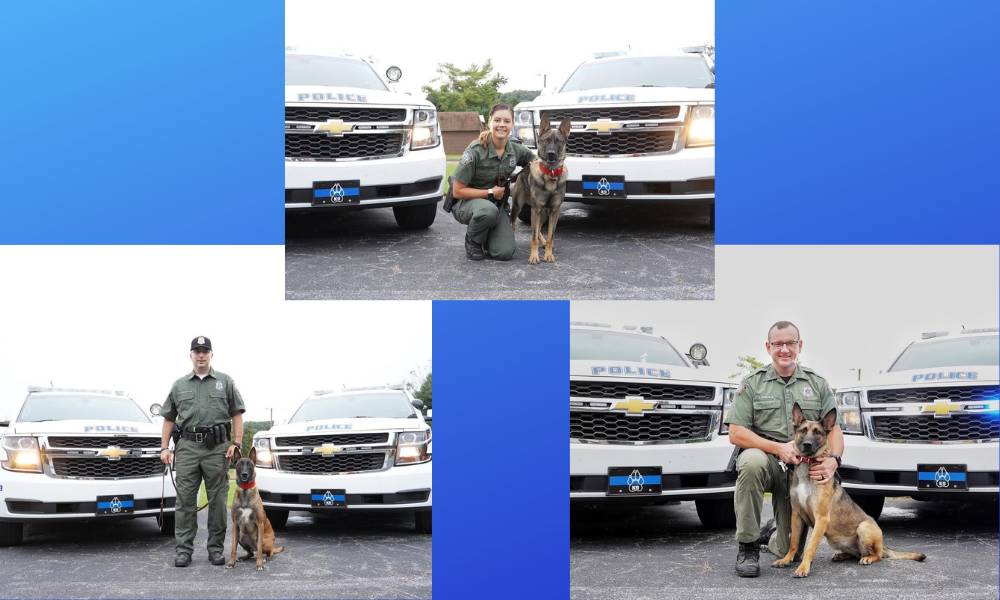 The Glynn County Police Department recently sent three officers who were selected to be assigned to the GCPD K9 Division to Highland Canine Training Center located in Harmony, North Carolina.

K9 Roxy is assigned to Handler Officer James Lewis, K9 Rossi is assigned to Handler Officer Melisa Nolen, and K9 Bety is assigned to Handler Officer William Duggan.
The Handlers underwent a three week intensive training curriculum and successfully completed the program. All three are now nationally certified as Dual Purpose Canine Handlers.
The canines were imported from Europe and all are trained in Patrol Apprehension, Narcotics Detection, Article (Gun, Knife, etc) location and Scent Discriminate Trailing (Tracking) of individuals. All dogs are certified to detect a variety of narcotic odors which may be contained in various areas, which the Glynn County PD says will include vehicles, homes, buildings, warehouses, schools, etc.
Since their return back to Brunswick, Georgia, all three have been busy working and apprehending suspects.
K9 Roxy has already located Heroin and drug related objects (Spoons, Syringes) located in a hotel room.
K9 Bety during an agency assist tracked a fleeing suspect who ran from a vehicle after a long chase, which started in Brantley County and ended in Glynn County.
K9 Rossi located an amount of Methamphetamine and drug related objects during a traffic stop which resulted in the arrest of female driver who also had active warrants for Possession of a Controlled Substance.
All incidents were stated above were on or before the above K9's first two days of being on the streets of Glynn County.
Please take a moment to congratulate these new K9 handlers and the newest canine officers to the Glynn County Police Department.