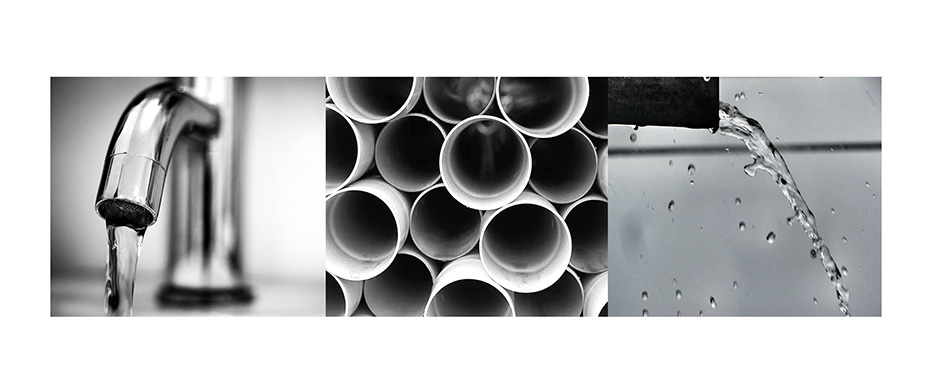 Governor Brian Kemp, along with members of the Water and Sewer Infrastructure Committee and state leaders, announced this week more than $422 million in preliminary awards which will ensure communities in high-need areas have reliable and safe drinking water and wastewater systems. Of that amount, $1,900,000 was awarded to Brunswick-Glynn Joint Water and Sewer Commission.

"Because we remained focused on protecting lives and livelihoods throughout the pandemic, Georgia is now in a position to make strategic, transformational investments in our state's water and sewer infrastructure," said Governor Brian Kemp. "I want to thank the committee members for dedicating their time and expertise to help us make these awards as well as the grants team at the Office of Planning and Budget. I am proud to know that we have worked hard to prioritize projects which address pressing public health and environmental issues, support economic development, and enhance our ability to be good stewards of our water resources for generations to come."
These investments will help:
▪Improve drinking water treatment;
▪Extend drinking water service to high-need areas; *Improve drinking water infrastructure including interconnections and additional sources to ensure water system resiliency; high-tech meters and asset management systems to improve drinking water system responsiveness to issues such as leaks or line breaks; upsizing or replacing pipes to reduce leaks and water loss; and lead pipe inventory development and replacement;
▪Improve wastewater treatment, resulting in cleaner lakes and rivers;
▪Improve biosolids management, resulting in less waste in our landfills;
▪Improve sewer systems, resulting in fewer spills that can pose threats to public health and environmental quality; and
▪Secure Georgia's water resources for future generations.
---
Proposal Summary for Brunswick-Glynn Joint Water and Sewer Commission:
The Academy Creek Water Pollution Control Facility (WPCF) is a 13.5 MGD wastewater treatment facility located in Brunswick, Georgia (31520) that has been in operation since the late 1950s. The facility provides wastewater treatment for the 31520, 31524, and 31525 ZIP codes. Population of these ZIP codes is 50,583, of which approximately 34,600 residents' wastewater is treated by the Academy Creek WPCF. There are also commercial discharges into the facility with a population equivalent of 6,530. The Pinova industrial facility discharges approximately 0.700 MGD to the Academy Creek WPCF. The Academy Creek WPCF is located at 2909 Newcastle Street, Brunswick, Georgia 31520. The facility uses a unique UNOX pure oxygen treatment system designed by Union Carbide to handle industrial discharges from the former Hercules (now Pinova) facility. This treatment technology allows for rapid removal of BOD and TSS on a smaller footprint, but there are challenges in removing nutrients based on the current configuration.
Current disinfection practices at the facility require the use of gaseous chlorine for disinfection and the addition of sodium thiosulfate for dechlorination. On June 16, 2020, Georgia EPD issued a renewal permit for the facility (permit number GA0025313) which changed the facility's pathogen requirement from fecal coliform bacteria to enterococci bacteria. Furthermore, based upon a newly issued total maximum daily load (TMDL) for dissolved oxygen for the Brunswick Harbor, the facility has seen a 94% reduction in allowable ammonia discharge and a 62.5% reduction in allowable BOD discharge. The plant is currently undergoing a $11,600,000 upgrade to allow it to meet the new ammonia and BOD limits. Enterococci bacteria has shown to be considerably more chlorine resistant than standard fecal coliforms. To that end, the facility is now dosing 5 times the previously required amount of chlorine and 3 times the amount of sodium thiosulfate. This is after 5 months of permit violations that resulted in a consent order issued by Georgia EPD as upgrades were made to these systems to increase the available dosing amounts. Installation of a new UV disinfection system will allow the Academy Creek WPCF to remain in compliance with the new enterococci discharge permit, significantly reduce safety hazards at the facility from the bulk storage of gaseous chlorine, and remove the potential for downstream impacts in the receiving streams from a failure of the dechlorination practices.
Estimated costs for engineering and installation is $1,900,000, which is the requested grant funding for this project.
Project Design & Implementation:
The objective of this project is to ensure compliance with NPDES Permit No. GA0025313. UV disinfection has proven to be highly effective at the neutralization of enterococcus bacteria. This has beneficial downstream impacts on water quality in the receiving stream and Brunswick Harbor as a whole. The waters of Coastal Georgia already have occasional issues with naturally occurring bacteria population requiring beach advisories to be issued on St. Simons Island and Jekyll Island. Effective disinfection at the Academy Creek WPCF will prevent any additional issues from potentially occurring due to wastewater effluent. Permit compliance is measurable, and 100% compliance is the only acceptable goal.
By switching to UV disinfection, the plant will also see a more predictable disinfection cost. Power costs do fluctuate, but the fluctuations are much less severe than those seen in the chemical market. Georgia Power is the power provider for the Academy Creek WPCF and upon completion of Plant Vogel, energy costs in Georgia should remain some of the lowest in the United States.
---
Full List of Award Recipients:
Adairsville, $1,583,000.00
Alapaha, $750,000.00
Arabi, $4,510,685.00
Ashburn, $1,680,000.00
Attapulgus, $1,223,425.00
Auburn, $3,041,680.00
Bainbridge, $21,896,427.00
Banks County Commissioners, $3,178,702.48
Bartow County, $10,382,500.00
Baxley, $1,530,418.00
Blackshear, $500,000.00
Blue Ridge, $1,000,000.00
Bluffton, $1,282,050.00
Braselton, $416,500.00
Brooklet, $2,031,000.00
Brunswick-Glynn Joint Water and Sewer Commission, $1,900,000.00
Butler, $334,889.00
Cairo, $1,224,000.00
Center for Rural Prosperity and Innovation-Warthen, GA, $221,538.00
Center for Rural Prosperity and Innovation- Parrott, $137,215.00
Center for Rural Prosperity and Innovation-ABAC Water Tower and Well, $758,477.00
City of Adel, $946,100.00
City of Albany, $12,226,560.00
City of Dudley, $486,640.00
City of Folkston, $5,074,904.00
City of Hoschton (wastewater treatment), $2,000,000.00
City of Hoschton (drinking water), $400,000.00
City of Smyrna, $4,000,000.00
City of Valdosta – Utilities Department, $12,075,000.00
City of Warner Robins, $11,000,000.00
Clarkesville, $422,480.00
Comer, $337,920.00
Concord, $312,500.00
Coolidge, $624,238.00
Cordele, $10,000,000.00
Crawford, $676,240.00
Culloden, $81,000.00
Dallas City, $1,226,337.00
Dawson, $1,200,000.00
Dawsonville, $3,000,000.00
Department of Natural Resources and Albany State University, $49,800,000.00
Donalsonville, $225,000.00
Douglas, $2,110,000.00
Douglas County, $750,000.00
East Dublin, $775,030.00
Eatonton-Putnam Water & Sewer Authority (EPWSA), $3,063,500.00
Fannin County Water Authority, $373,650.00
Fargo, $116,000.00
Fitzgerald, $2,542,348.00
Forsyth, $3,900,000.00
Forsyth County Finance, $32,600,000.00
Gilmer County, $286,427.00
Girard, $142,417.00
Glennville, $1,472,785.94
Grantville, $44,125.00
Gwinnett County Board of Commissioners, $15,000,000.00
Hahira, $9,504,417.00
Hogansville, $2,100,000.00
Homerville, $1,746,720.00
Houston County, $3,230,700.00
Iron City, $2,165,063.00
Irwin County, $358,400.00
Ivey, $546,000.00
Jesup, $6,876,837.00
Jones County, $3,969,333.06
Lake Park, $465,395.00
Lakeland, $1,582,082.00
Leary, $4,512,850.00
Liberty County (drinking water), $561,468.75
Liberty County (water system extension), $2,016,715.54
Lincolnton, $579,169.01
Long County, $3,000,000.00
Lowndes County, $5,250,000.00
Lyons, $1,580,756.00
Manchester, $1,617,614.00
Marion County Board of Commissioners, $1,020,000.00
Marshallville, $75,825.00
Meigs, $1,016,400.00
Monroe County, $6,000,000.00
Moultrie, $3,570,550.00
Mount Vernon, $929,606.00
Norman Park, $5,426,910.00
Oak Park, $659,225.00
Odum, $1,344,400.00
Oglethorpe, $3,406,222.00
Pavo, $1,392,230.00
Pelham, $972,300.00
Pembroke, $8,661,250.00
Ray City, $840,000.00
Richland, $1,850,000.00
Rincon, $7,374,685.36
Rutledge, $159,125.00
Schley County, $1,082,921.00
Scotland, $593,934.00
Shellman, $138,700.00
Shiloh, $296,233.50
Springfield, $1,675,000.00
Summerville, $1,147,812.50
Sylvania, $3,055,442.27
Tattnall County, $619,050.00
Tennille, $11,981,897.69
Tifton, $3,770,000.00
Tignall, $624,000.00
Toccoa of, $4,315,000.00
Twiggs County Board of Commissioners, $9,429,956.00
Twin City, $303,553.74
Unadilla, $426,531.00
Union County, $1,690,000.00
Uvalda, $1,158,156.00
Vidalia, $4,000,000.00
Waleska, $845,007.00
Walker County Water Sewerage Authority, $20,000,000.00
Warren County, $605,202.20
Waynesboro, $2,047,050.00
Winder, $10,000,000.00
Wrightsville, $7,049,645.00