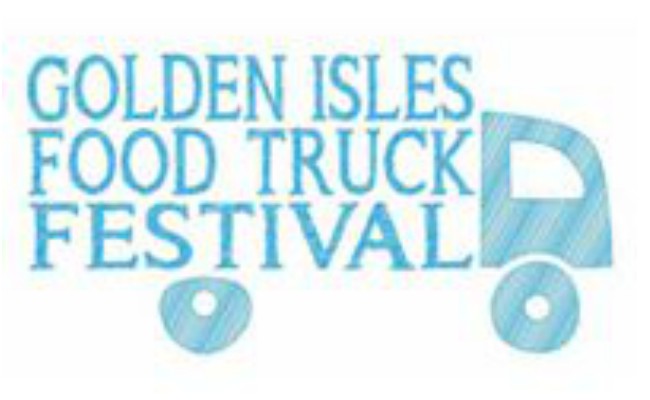 The second annual Golden Isles Food Truck Festival is set for this Sunday, at Gascoigne Bluff on St Simons Island. Kicking off at 11:00 a.m., visitors can freely stroll around to the various events within the park. Free admission covers visiting the craft vendors, the local businesses booths and local non-profit info booths as well as the family friendly/kids activities. Bring your dog, as the event is pet-friendly, with watering stations throughout the grounds. Free yoga in the park and live music are two other aspects of this festival. For extra comfort of mind, there will be hired security working the event as well.

The main event of course is the 18 food trucks that will be on hand to sell their local flavors. A few of the food vendors include Southern Soul, Chazitos Latin Cuisine, Crave Cupcake Boutique, St Simons Sweets and Bowtie BBQ. While admittance is free, each vendor will have their individual prices set for food purchases.
Co-organizer for the Savannah Food Truck Association, Skyler Cail, gave some background of last year's kickoff festival. 'This is our second Golden Isles Food Truck Festival', he said. 'This year, we have 18 food trucks in attendance.'
Cail shared that the spectator turnout last year was 'overwhelming'.  'So far, in planning, we're matching last year's numbers and anticipate growth for not only this event but for any future events', he said.
Many of last year's spectators left feedback on too few-restrooms and trash cans. When asked if that was going to resolved for this year's events, Cail answered positively. 'Last year, there was a lapse in communication in regards of the facilities that were readily available in the park. However, this year in addition to the park's facilities, we will also be providing portable bathrooms. Glynn County is providing the trash cans! We anticipate this year to be much smoother than our previous.'
In addition to being sponsored in part by Savannah Food Truck Association, Big Boy Cookies, Zero Grid Power Solutions, Beach Data and SN Photography are additional sponsors. For more information, visit the event's Facebook page.