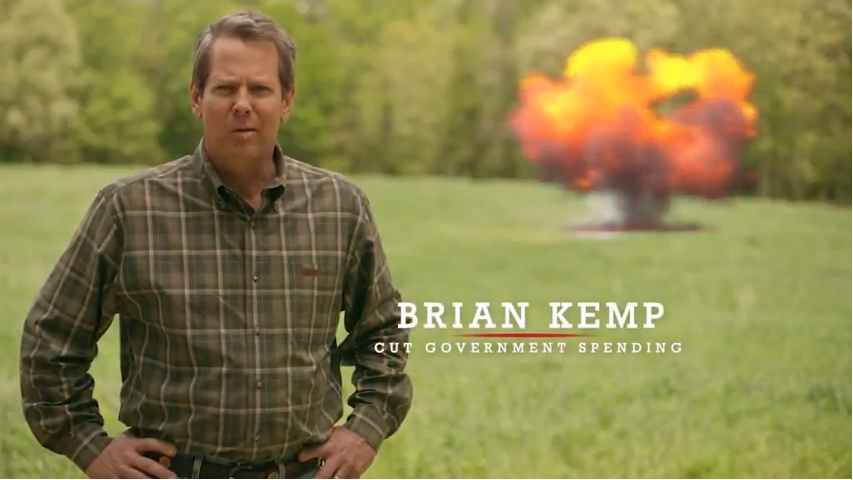 Georgia Secretary of State and Republican candidate for Governor Brian Kemp has dropped a new television commercial. It's the first since his campaign ad on the Second Amendment with 'Jake' made national headlines.

You can watch the video below.
In an email sent out by the campaign, Kemp said:
Appalling, right? Of course not!
As governor, I will reform government by implementing a spending cap, protect our 2nd Amendment rights, make our state #1 for small business through regulatory reform, and deport criminal aliens to keep our families safe.
These conservative policies are common sense and will keep Georgia moving in the right direction. Sadly, we can expect another freak out moment by those on the left. It's what they do best.
Every time a real leader stands up for our conservative values, these out-of-touch elitists feign outrage, demand an apology, and try to beat you into submission. Well, that's not happening with me.
Like you saw last week with "Jake", I don't care what out-of-touch liberals think. I will unapologetically promote a conservative agenda that ensures a bright and promising future for hardworking Georgians. I'll stand up for our values – no matter what.
If you are looking for a career politician who will bow to the special interests and compromise with the left, there are other candidates for governor on the ballot. If you want a politically incorrect conservative with a track record of fighting and winning, then stand with me. Together, we will put hardworking Georgians first!