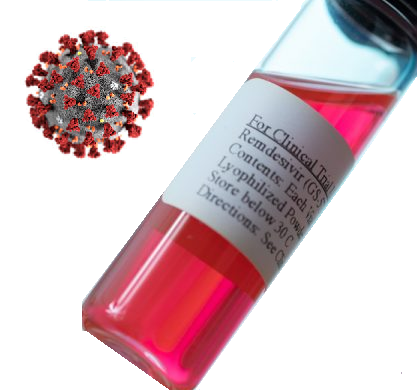 One candidate for United States Senate wants the federal government to ensure that Americans don't have any out-of-pocket expenses for a particular COVID-19 drug.
The Jon Ossoff campaign said in a news release Thursday that the call for zero cost was in response to "pharmaceutical giant Gillead's plan to price-gouge the Americans suffering from COVID-19."  Ossoff, who is running as a Democrat, called on the Trump Administration to guarantee all Americans have access to the COVID-19 therapeutic treatment, remdesivir, with no out-of-pocket costs.
From the news release:
U.S. taxpayers funded at least $70 million of the drug's development, and federal health agencies and labs were essential to proving its efficacy in treating COVID-19.
Yet Gilead Sciences, Inc., which holds the patent for the drug, intends to charge up to $3,120 per course of treatment.
Given the ongoing public health emergency, the huge taxpayer investment in the drug, and remdesivir's demonstrated therapeutic effects for COVID patients, Ossoff calls on the U.S. government to make this treatment available to all Americans who need it with ZERO out-of-pocket costs.
Specifically, Ossoff calls on the Administration to do the following:
HHS must ensure the existing stockpile of remdesivir is free for patients whose insurance does not cover it, and must continue regular purchases of remdesivir. HHS has set up similar contracts with Gilead before.
The Trump Administration must require that Gilead and other pharmaceutical companies set reasonable and affordable prices for COVID-19 treatments.
Congress must include the necessary funding for remdesivir in the next coronavirus relief bill.
"No one should suffer, die, or go bankrupt in the wealthiest country in the world because they cannot afford health care. It is vital that during this pandemic that every American can get coronavirus treatment without financial hardship," said Ossoff. "Enabled by Senators like David Perdue who are in the pocket of the pharmaceutical industry, the Trump Administration has let pharmaceutical companies rip off Americans for far too long. Charging Americans thousands of dollars for this taxpayer-developed medicine during a global pandemic is beyond unconscionable."