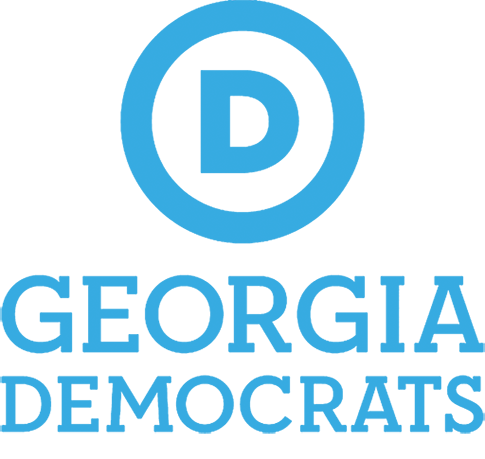 Georgia Democrats hosted a press call on Thursday to voice concerns and opposition to how President Trump has managed the COVID-19 pandemic and state party leaders say it has 'devastated Georgia's health and economy, making recovery much harder than it needed to be for Georgians.'
From the news release:
Due to Trump's failed response to the coronavirus, Georgia now has over 100,000 COVID-19 cases and one in eight workers have filed for unemployment claims. This week, a new analysis shows that Georgia's economic recovery from COVID-19 ranks 50th when compared to the rest of the country. As Georgia's coronavirus cases continue to spike, Brian Kemp, following Trump's lead, refuses to take action to stop the spread.
Democratic Party of Georgia Chairwoman Nikema Williams said:
"When our economy spiraled because of his failed response to this pandemic, Trump promised to provide relief for working families and small businesses, but instead he's full of nothing but broken promises.Trump always puts himself and his political fortunes first, while putting the health and well-being of the American people last. Working Georgians will continue to suffer the consequences of this administration's failures, which is why Georgia voters will vote Donald Trump out of office in November."
Georgia House Democratic Leader Bob Trammell said:
"After Donald Trump spent months ignoring early warnings about coronavirus from health officials, Brain Kemp followed Trump's lead and refused to issue a shelter at home order or take real steps to stop the spread.[…] Now, not only are we seeing record spikes in the spread of COVID-19, but we are seeing that Trump and Kemp's dangerous gamble didn't work. Unemployment is the highest it's ever been on record at 9.7%…Working Georgians are hurting and because of this president's failed leadership, this crisis will be harder to bear and last longer."
State Representative Mary Frances Williams said:
"It didn't have to be this bad, but because Trump refused to take early action on the crisis, he's responsible for the highest unemployment rate since the Great Depression. And not only has he made the crisis worse for Americans, it's clear that he's really disconnected from the pain and suffering so many families across the country are experiencing, with more than one in six workers unemployed, underemployed or no longer looking for work. […] And instead of working to help American families, Trump is more focused on tax cuts for investors and corporations."
State Representative Sam Park said:
"When we see the impact of Donald Trump's lies and broken promises around the coronavirus crisis, we must recognize that people of color are disproportionately hurt by this pandemic, with higher unemployment rates than the national average. […] We know that nearly 40% of Black and Hispanic households are struggling to feed their families during the pandemic […] Now more than ever, we need smart, thoughtful and strong leadership that listens to the science. […] Georgians are ready for change, and in November, we'll vote for Joe Biden."
Buford small business owner Mary Campbell said:
"The biggest issue that we had is that there was a complete lack of guidance and information. […] PPP didn't do what we needed it to do. We needed PPP to give us a shoulder to be able to bring people back when our revenues were depressed. Unfortunately, due to the lack of guidance and lack of mandate for masks, we're running out of that PPP money and our revenues are still greatly depressed. My business is still seeing a 30% drop in foot traffic daily and we have approximately a 15-20% drop in revenue. […] I am faced with having to cut back hours for my staff or having to lose staff. It's an unintended result, but it stems directly from a lack of leadership from our governor and our president."