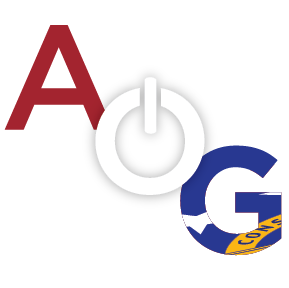 A Statesboro lawyer has announced his intentions to seek the House Seat for District 160, representing much of Bulloch County.
Joined by family, friends, and supporters, Republican Robert Busbee made his announcement on the steps of the Bulloch County courthouse on Monday. The Georgia Southern University graduate and his wife, Erika, have been Bulloch County residents since 2012. He has his own law practice, Busbee Law Group, which is located in Statesboro.
Busbee is running on a platform of advancing educational technology, battling common core, and transparency and accountability in government. On his website, he touts himself as a 'up from your own bootstraps' kind of guy, saying:
Robert began a job at a local grocery store in 2013 until he had finally saved enough money and founded Busbee Law Group, LLC in April 2014. The business started in his home, where he lined up real estate closings, but over time, and with the help of others in the local business and legal community, the business grew. By January 2015, Robert was able to move into his first office, above the Daily Grind on Zetterower Avenue. However, within a year, he had outgrown that one-room office, and needed something bigger. So, on January 1st, 2016, the practice moved into its current location in Statesboro's thriving Market District. The Busbee Law Group is a law firm that primarily focuses on Criminal Defense and Domestic matters, but has handled various legal matters over the years.
The seat is currently held by Jan Tankersley of Brooklet and entails much of Bulloch County and a portion of Bryan County.
Tankersley, who was elected in 2010, has not announced whether or not she plans to seek re-election. She drew fire in 2017 when funding was pulled from the Statesboro Agriculture Center on Langston Chapel, costing jobs in the district, and she serves as the Intergovernmental Coordination Committee Chair in the House. Her most recent voting record is available here. 
The primary election will be held Tuesday, May 22.
The Robert Busbee for State House campaign has an official website available here.