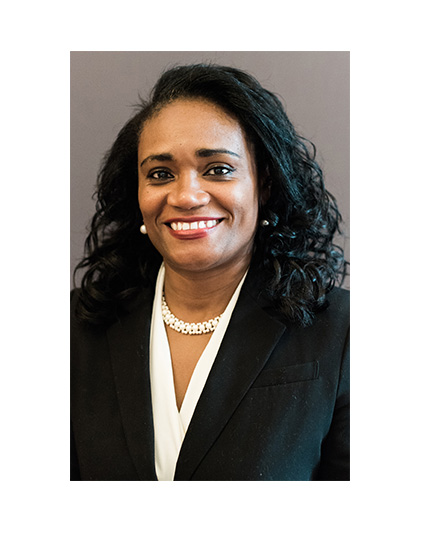 ATLANTA – State Representative Donna McLeod (D-Lawrenceville) recently introduced three legislative measures which seek to expand Medicaid, study the state's education funding formula, as well as improve Georgia juvenile laws.

"This legislative session, I have focused my efforts on basic issues that affect many Georgians, especially my constituents in Gwinnett County," said Rep. McLeod. "This legislation would support residents in House District 105 who cannot afford outrageously high health care costs by expanding Medicaid. I have also identified an innovative opportunity to explore better ways to fund Georgia schools, and my legislation would protect some of our most vulnerable children by updating the language in our juvenile laws."
House Bill 71 would authorize the State Board of Education to coordinate with the Office of Planning and Budget to establish a pilot program to explore an alternative student funding formula for Georgia schools. This pilot program would be implemented in up to six school systems across the state for four years to test funding formulas recommended by the 2015 Education Reform Commission, study the impact of funding Pre-K through the state budget, as well as study the benefits of mandatory Pre-K and kindergarten prior to first grade.
Under House Bill 209, the Georgia Department of Community Health would submit a federal waiver to create and implement the Medicaid Expansion Program, which would expand Medicaid through using fee-for-service Medicare benefits. The program would include coverage for eligible individuals with incomes up to 150 percent of the federal poverty level, as well as subsidies to pay for coverage for people with incomes from 151 to 500 percent of the federal poverty level. It would also offer plans for residents with limited exchange plan options and change the reimbursement percentage to health care providers. Small businesses would also have an opportunity to purchase coverage for employees.
Finally, House Bill 349 would make several changes to Georgia's juvenile laws. These changes would remove inconsistencies, update the timeline requirements for certain juvenile court hearings and filings and provide requirements for certain juvenile court reports. It would also allow the court to appoint a guardian ad litem (GAL) if a child does not have a parent or guardian present during a court proceeding, as well as outline powers, duties and responsibilities for such GALs.
For more information on HB 71, please click here.
For more information on HB 209, please click here.
For more information on HB 349, please click here.
---
Representative Donna McLeod represents the citizens of District 105, which includes portions of Gwinnett County. She was elected to the House of Representatives in 2018 and currently serves on the Code Revision, Human Relations & Aging, Interstate Cooperation and Science and Technology committees.